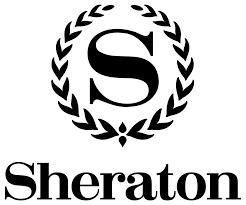 Sheraton Hotels Group & Resorts Worldwide, Inc. is one of the leading hotel and leisure companies in the world with 1,112 properties in nearly 100 countries and 154,000 employees..
Company Industry
Hospitality

No. of Employees
10-50
Address
26 Old August Site, Sothearos Boulevard, Phnom Penh 12301, Cambodia
Hiring
Employee / Freelance
Type of Employment
Full time
Job Location
Phnom Penh

Salary Range
$1500-$3000
Salary Benefits
Lucrative fringe benefits
Job Reference No.
SH866734
Job Category
Administrative & Clerical

Company Industry
Hospitality

You like this job but not for you? Share it with your friends.
មន្ត្រី​រដ្ឋបាល/Administrative Officer
Summary of Position
Sheraton is looking for dynamic Administrative Officer/Assistant to support the Sheraton Multinational Commercial Services. The Administrative Assistant will be responsible for providing a wide variety of varied, complex, and sensitive administrative support with a high-degree of urgency and enthusiasm as well as the wider HR Consulting team. The Team Member will be responsible for all administrative functions necessary to ensure the team runs smoothly and effectively. Principle responsibilities will include preparing correspondence, processing of expense reports, coordinating meetings and travel, as well as managing the calendar. The successful candidate will be an independent worker who demonstrates a high level of initiative and who is able to follow through on tasks to completion. The candidate must have exceptional computer skills and must have the highest regard to confidentiality. Come thrive with our team and be a part of a hotel that celebrates success and empowers associates to be in control and feel special. A competitive benefits package awaits you. We provide extensive training and refreshing hotel perks, such as discounted room rates. Enjoy free parking and a delicious meal daily provided by our culinary team. At Sheratons, we seek out differences and strive for variety in every aspect of our business; so much so that Diversity & Inclusion are key components of our overall business strategy. As a global company that represents eleven distinct lifestyle brands, our goal is to bring an authentic global experience to each guest by utilizing insights and perspectives from our diverse associate, supplier and owner bases. Our success is derived from the differences that make us all unique. Whether it is our life experience, our career journey or our education, it is our value for diversity and how we leverage it that keeps us at the forefront of the hospitality industry. Thus, our continuous drive to recruit multinational employees to sustain our elite global brand. Interested applicants should forward their new CV and cover letter through Sheraton's career email or apply button displayed above.
Main Duties and Responsibilities
Essential Functions & Responsibilities:
Corporate accommodations are provided to enable individuals perform the essential functions
Answer internal and external phone calls
Ensure a full understanding of enquiries and requests, transcribe complete requests, and reroute calls to appropriate Team Members as required
Draft correspondence based on minimal information, review for accuracy and/or retrieve information to produce correspondence that is free of error
Open all incoming mail and dispense as necessary
Excellent skills in time management, organization, coordination and communication (written and verbal)
On an as needed/non-routine basis, complete and submit expense reports on behalf of department Team Members
Coordinate the on-boarding activities for new and/or transferring Team Members into the department
Manage inventory control for collateral, supplies, etc
Prepare PowerPoint presentations which are visually appealing and display content in accordance with Sheraton standards
Willing to take ownership of responsibilities
Ability to work independently with little direction
Flexibility to react and adapt to change quickly. Ability to be diplomatic, tactful, discreet, and demonstrate strength under pressure
Maintain absolute discretion with all documents and information
Prepare invoices, reports, memos, letters, and other documents, using word processing, spreadsheet, database, and/or presentation software, as requested
Manage the department's records and ensure compliance with corporate policy
Review operating practices and procedures in order to determine whether improvements can be made in areas such as workflow, reporting procedures, or expenditures
Team Size
5
Reporting to
Experience Required
2
Minimum Educational Level Required
Certification
Minimum Career Level Required
Experienced (Non-manager)
Languages Required
English, Khmer
Other Requirements
Key Skills & Abilities:
Highly organized, Attention to detail and accuracy
Ability to work independently and handle highly confidential matters
Proficiency in Microsoft Word, Excel and PowerPoint
Professional demeanor in person, online and via phone. Service oriented
Ability to work well with others. Good communication skills. Ability to convey information to others effectively
Able to manage multiple tasks and priorities. Comfortable with shifting priorities and change. Flexible and adaptable
Highly organized with strong attention to detail
Works well under pressure
Critical Thinking skills, ability to use logic and reasoning to identify alternative solutions, conclusions or approaches to problems
3 plus years professional experience providing professional assistant or administrative support in fast paced environment
High School Certificate/Diploma/Associates Degree/BSc qualification or certification in hotel management studies/training
Applicants with +5years work experience without stated qualification will be considered
Exceptional communication skills with the ability to effectively communicate with senior level executives and an inherent ability to instill trust and maintain the highest level of confidentiality
Excellent time-management and organizational skills
Application Deadline
Friday 31 August 2018
---
---
sheratonhotelsgroup@topjobcambodia.com
Any enquiries? Call us : 023 22 44 22