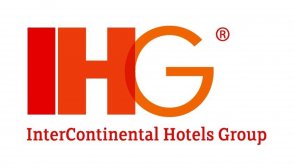 InterContinental® Hotels Group (IHG) is thoughtfully designed for groups or individuals, as well as families or leisure travellers..
Company Industry
Hospitality

No. of Employees
50-200
Address
296 Mao Tse Toung Boulevard (245)
Hiring
Employee
Type of Employment
Full time
Job Location
Phnom Penh

Salary Range
$1500-$2000
Salary Benefits
Competitive
Job Reference No.
R191776
Job Category
Administrative & Clerical

Company Industry
Hospitality

Summary of Position
InterContinental Hotels Group (IHG) is looking for an Administrative Assistant to join our multinational hospitality group. You will be reporting to the General Manager. This challenging role has an overall responsibility for the organization, prioritization and coordination of all administrative activities. You will provide full secretarial and administrative support to the management, ensuring the efficient management of information, including emails, and filing, in a prompt and professional manner. You will also prepare, compile, edit and issue various reports and presentations as required; foster positive working relationships; and liaised with different departments for meeting arrangements, bookings, various tasks and projects. At InterContinental, we want our guests to feel special, cosmopolitan and In the Know which means we need you to: • Be charming by being approachable, having confidence and showing respect.• Stay in the moment by understanding and anticipating guests' needs, being attentive and taking ownership of getting things done.• Make it memorable by being knowledgeable, sharing stories and showing your style to create moments that make people feel special. On the job as in the classroom, we offer learning and development programmes to help you grow your career. At InterContinental Hotels Group, we look for people who are charming, confident, and internationally-minded; people who know what it takes to exceed guest expectations. Because your career will be as unique as you are, we'll give you all the tailored support you need to make a great start, be involved and grow. And because the InterContinental Hotels & Resorts brand belongs to the IHG® family of brands, you'll also benefit from all of the opportunities that come from being part of a successful, global hospitality company with over 4800 hotels in over 100 countries around the world. So whoever you are, whatever you love doing, bring your passion to the InterContinental Hotels & Resorts brand and IHG and we'll make sure you'll have room to be yourself. Interested applicants should forward their recent CV and cover letter through InterContinental's career email or apply button displayed above.
Main Duties and Responsibilities
FINANCIAL RETURNS
Identify and assist in planning for the purchasing of supplies, equipment, facilities and services necessary to maintain an efficient office
May monitor and report variances to departmental budgets or track departmental spend information to help maintain operating controls
PEOPLE
Promote team work and quality service through daily communications and coordination with other departments
GUEST EXPERIENCE
Serve as the first point of contact for callers and visitors contacting the office/department
Respond to inquiries and provide information in a prompt and professional manner and according to established procedures
Refer persons to appropriate staff members for further assistance or information
RESPONSIBLE BUSINESS
Prepare a variety of correspondence, reports, and/or presentations which may include: Gathering and summarizing information from various sources, Analysis and summary of data, Creating spreadsheets, charts, and/or graphics, Entering, retrieving and/or manipulating data within software programs or databases
Organize and expedite flow of work; follow-up on pending matters; communicate and interpret instructions; and communicate information to staff or clients in manager's absence. Maintain manager's appointment calendar and complete and submit expense reports; coordinate telephone/conference calls and incoming mail; set up and maintain filing systems, etc. Maintain an organized, clean, and professional work area
Complete and/or coordinate activities related to assigned projects; assist in establishing project timetables, action steps and status updates; follow-up, as appropriate, to ensure timely execution to meet established deadlines
Perform other duties as assigned
Reporting to
Experience Required
3 years
Minimum Educational Level Required
Associate Degree
Minimum Career Level Required
Experienced (Non-manager)
Languages Required
English
Other Requirements
High School diploma, HND, University Degree or equivalent plus one year of office clerical experience, or an equivalent combination of education and experience
Must speak fluent English. Other languages preferred
This job requires ability to perform the following: • Carrying or lifting items weighing up to 25 pounds• Use a keyboard to generate documents, correspondence, reports, presentations, etc. mostly while sitting
Handling objects, products and computer equipment/keyboard; others:
Communication skills are utilized a significant amount of time when interacting with others; demonstrated ability to interact with guests, employees and third parties that reflects highly on the hotel, the brand and the Company
Excellent computer skills including MS Word, PowerPoint and Excel. Ability to type at least 45 WPM
Reading and writing abilities are utilized often when compiling correspondence or performing other administrative functions
Basic mathematical skills are used frequently
May be required to work nights, weekends, and/or holidays
Application Deadline
Thursday 31 January 2019
---
---
Send email
Any enquiries? Call us : 023 22 44 22