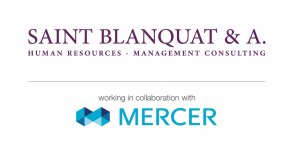 Saint Blanquat & A. is a professional Human Resources & Management Consultancy based in Cambodia. We are recognised in Cambodia for our capacity to hunt the highest profiles for CEO, Managing Director and other senior and middle management positions. We study profiles, identify skills and reflect individual and collective processes to maximise the efficiency of organisations. We work at international standards and our approach is completely confidential.
Company Industry
Human Resources

No. of Employees
10-50
Address
#7B, Street 81
Phnom Penh
Hiring
Employee
Type of Employment
Full time
Job Location
Phnom Penh

Salary Range
$1000-$2000
Job Reference No.
HSKSIAOM1811
Job Category
Education & Training
Administrative & Clerical
Business & Strategic Management

Company Industry
Healthcare

You like this job but not for you? Share it with your friends.
Assistant Operations Manager
Summary of Position
Our client is a world's leading medical and travel security risk services company. They are looking for an Assistant Operations Manager who will be in charge of providing professional and competent operational management, coordination and support for medical services activities. He/ She will be based in Phnom Penh.
Main Duties and Responsibilities
Operations & Site Support
Visit medical services project sites on a regular basis
Develop and maintain a good relationship and supportive approach with client management and site staff and meet them on a regular basis
Ensure operations policies and procedures are adhered to at all time
Maintenance of data accuracy for all sites and staff in liaison with the site Liaison officer in charge
Ensure that there is an effective and timely communication of any problems or potential problems which may jeopardize site relationships/client relationships or evoke a client complaint
Track and monitor any assistance cases and liaise
Responsible for escalation of issues and should coordinate required responses in consultation with the operations manager and the medical director
Be able to work any shift according to roster and requirements
Perform temporary locum (back-up) whenever an on-site medic is unable to do his rotation or any other assignment that may be required by the company
Staff Communication, Support & Training
Assist the operations manager in conducting induction for new staff
Ensure staff members receive training and advice on the relevant contract requirements with the client (Scope of work)
Maintain professional, effective communication processes, and supportive attitude to all site staff
Foster a positive attitude amongst staff and teams
Arrange or provide first aid training programs for clients if required
Reporting
Maintain the accuracy and deadlines for completion of all required reports and data
Maintain records and reports for all allocated responsibilities to ensure accountability and availability of information, including monthly management review
Develop a system for sharing of information and communication of report results
Collation of data to identify trends and/or recurrent site problems and initiate appropriate actions in consultation with the site liaison officer, the operations manager and the medical director to remedy areas of concern
Provide monthly summary reports to Clients if required
Monthly Administration / Audit Tasks
Ensure that scheduled administration and audit tasks are effectively communicated to all sites and that communication has been confirmed and logged
Ensure tasks have been completed by recording site feedback as per time frame specified
Ensure monthly administration/audit reports are forwarded to the quality supervisor as well as the operations manager
Procurement, Inventory Maintenance & Control
Manage purchasing of drugs and medical equipment in liaison with the medical supply chain manager and the operations manager if required
Ensure accuracy of site inventories is well managed and maintained in all areas. This includes review of monthly variance reports, usage costs and investigation of unexplained usage/cost increase
Development and maintenance of standard site inventories with agreed processes for justification of ordering medications and disposables outside of standard inventory
Coordinate logistics for staff uniform supply ensuring all staff wear correct uniform with a proper records and allocations
Documentation / Communication
Attend, contribute to and report medical services activity at management meetings​
Compile and deliver a monthly report to the operations manager and medical services medical director
Ensure that all other documentation to support activities is maintained as required by inventory, stock, accounting or administration needs
Ensure that all procedures, policies and company information are maintained to the latest date issued in accordance with the continuous quality improvement policy
Ensure that an efficient patient/client comments and complaints resolution procedure is in place
Provide any other tasks or responsibilities that may from time to time be requested by the operations manager
Reporting to
Minimum Educational Level Required
Bachelor's Degree
Minimum Career Level Required
Experienced (Non-manager)
Other Requirements
Have at least 1-year experience working on remote sites
A thorough and professional working knowledge of the site/s and staff working on the site/s and their rotational requirements. Understanding of the specific functions of the Medical Services departments
A very high level of customer service commitment within the Medical Services team at all times
Excellent teamwork and the development of relationships that promote a high level of trust and integrity within the team and towards other departments
Excellent teamwork and the development of relationships that promote a high level of trust and integrity within the team and towards other departments
A high level of oral and written communication skills
Ability to effectively manage a team to maximize the quality of deliverables
Great in team player, cultural sensitivity and staff coaching capabilities
Frequent travel to sites will be required
Application Deadline
Open
This employer is still looking for candidates. Send your application now.
---
---
saintblanquat@topjobcambodia.com
Any enquiries? Call us : 023 22 44 22