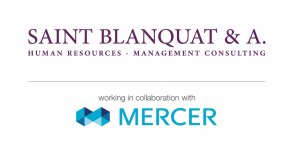 Saint Blanquat & A. is a professional Human Resources & Management Consultancy based in Cambodia. We are recognised in Cambodia for our capacity to hunt the highest profiles for CEO, Managing Director and other senior and middle management positions. We study profiles, identify skills and reflect individual and collective processes to maximise the efficiency of organisations. We work at international standards and our approach is completely confidential.
Company Industry
Human Resources

No. of Employees
10-50
Address
#7B, Street 81
Phnom Penh
Hiring
Employee
Type of Employment
Full time
Job Location
Phnom Penh

Salary Range
$2000
Job Reference No.
HZNCPCM1901
Job Category
Logistics & Transportation

Company Industry
Logistics

Summary of Position
Our client is one of an international standard airline company which specialized in travel and logistic service. Currently, they are seeking for one Cargo Manager who will be in charge of Revenue Generation, Financial Risk Management, Partnership, Performance management and compliance. He/she will be based in Phnom Penh.
Main Duties and Responsibilities
Revenue Generation
Lead the local team to achieve an annual revenue budget and to implement the Cargo Business Plan in alignment with Head Office / Regional / Area cargo strategies and specified Key Performance Indicators
Set and execute local sales plans to generate revenue, balancing short-term and long-term revenue goals in terms of market share, yield, and agency distribution breadth
Conduct regular reviews of revenue performance and lead the sales teams to take actions where revenue is behind budget
Lead the team to hunt for new revenue streams, for example new routes, new frequencies, ancillary charges
Generate revenue with perspective of sales channels, product sales and offline sales development
Lead the team to provide superb sales customer service in all customer touch points so as to drive premium selling rates and regular business
Negotiate and execute sales contracts
Bridging Head Office / Regional Office and Local Sales Teams
Ensure commercial and service directives from Head Office / Regional Office / Area Office, where applicable, are cascaded individual team members
Provide regular updates to Head Office / Regional / Area teams on key local cargo market information and changes of competitive landscape
Efficiency Improvement
Conduct regular reviews of commercial and operational work processes to continuously drive efficiency improvement to benefit customers and the Company
Maintain oversight of port manpower requirements to increase productivity and service provision where possible
Manage the commercial cost of sales with an appropriate balance between revenue increases against required costs
Ensure that programmes are in place to support e-initiatives to drive penetration of e-Bookings, e-AWB, e-freight shipments and other Agent Self-Service functions
Financial Risk Management
Manage credit risks with reference to relevant internal guidelines / IATA local financial criteria where applicable
Partnerships and External Liaisons
Develop and maintain positive relationships with local Civil Aviation Department and various applicable regulatory bodies to enhance the overall interests of the Company
Establish and manage relationships with shippers, key industry and trade partners and associations so that Company interests are well represented
Confer recognition on, and earn the loyalty of our highest value customers, including Cargo Clan Elite members
People Development and Performance Management
Lead, support and encourage own team to achieve success
Build a strong and motivated team, ensuring the right organisational structure and the right people are in place to foster positive team spirit and facilitate teamwork
Supervise and mentor direct reports, encouraging effective collaboration
Demonstrate leadership and lead by example in accordance with the company's core values
Develop employees with high potential and identify learning opportunities to ensure appropriate training and development
Maintain active and ongoing dialogue in relation to employee goals and individual performance
Actively engage with employees to enhance communication and their understanding of department goals
Support the People Managers to design and conduct internal development programmed including succession planning as appropriate ensuring alignment with Head Office direction
Enhance the employee experience in line with the role level and the internal brand promise
Safety and Regulatory Compliance
Conform to the required safety and security standards achieving all company, local, international aviation, authority and legal requirements
Make timely or overriding decisions on operations to improve efficiency and comply with safety and security mandates
Develop and promote a culture of zero tolerance on safety and security incidents
Ensure that all incidents are fully investigated with remedial actions to eliminate, isolate or minimize the cause to prevent recurrence
Ensure that the Safety Management System is implemented and is constantly maintained
Undertake an Emergency and Accident role, as determined by Company policy, and ensure the Emergency and Accident plans are in place
Service Delivery and Excellence
Lead the local teams to provide excellent and consistent services to customers
Develop and implement action plans to improve operational performance
Ensure Ground Handling Agents and General Sales Agents perform according to agreed standards
Conduct regular meetings with service providers to review service performance and deficiencies and come up with remedial measures to drive for improvement in a timely and effective manner
Maintain an overview of adherence to handling processes and procedures and ensure that measureable improvements are made both in processes and adherence
Review port audit reports and ensure action is taken in a timely manner
Actively support the achievement of the On Time Performance target for freighters
As required, lead new port set up and supplier changes and ensure the timeline from supplier selection process to project ends are met
Reporting to
Minimum Educational Level Required
Bachelor's Degree
Minimum Career Level Required
Manager (Staff supervisor,...)
Other Requirements
University degree (or tertiary equivalent) preferably with a logistics, sales and marketing or business discipline
Minimum 4 to 6 years' experience in cargo, airline or related industry, of which at least 4 years is in a management role
Knowledge and experience in the cargo/freight forwarding environment is a distinct advantage
Proven success in building, maintaining and leading a team with sales and operation functions
Established track record in meeting or exceeding sales and revenue targets
Demonstrable ability in successful business relationship building
Strong people and problem-solving skill, Leads, embraces and adapts to constant change
Application Deadline
Open
This employer is still looking for candidates. Send your application now.
---
---
Send email
Any enquiries? Call us : 023 22 44 22