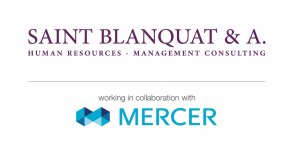 Saint Blanquat & A. is a professional Human Resources & Management Consultancy based in Cambodia. We are recognised in Cambodia for our capacity to hunt the highest profiles for CEO, Managing Director and other senior and middle management positions. We study profiles, identify skills and reflect individual and collective processes to maximise the efficiency of organisations. We work at international standards and our approach is completely confidential.
Company Industry
Human Resources

No. of Employees
10-50
Address
#7B, Street 81
Phnom Penh
Hiring
Employee
Type of Employment
Full time
Job Location
Phnom Penh

Salary Range
$1500-$2000
Job Reference No.
-6531-1018
Job Category
Sales, Retail & Business Development

Company Industry
Hospitality

You like this job but not for you? Share it with your friends.
Country Operation Manager
Summary of Position
Our client is a hostel company in Cambodia. They are looking for a Country Operations Manager who will be responsible for all departments, processes, programs and locations in the country, will be a strategic player in the successful roll-out of the hostel in a new country, as well as the profitable management of the operation in every location within it. He/ She will be based in Phnom Penh.
Main Duties and Responsibilities
Have function as the strategic business leader of the property's Hostel Operations
Work with Hostel General Managers to develop and implement departmental strategies
Ensure implementation of the brand service strategy and brand initiatives across all departments at all Hostels
Ensures Operations: meet the brand's standards; target customer needs; ensure employee satisfaction; focus on growing revenues; and maximize the financial performance of all departments whilst holding Health and Safety of paramount importance at all time
+ Operational Leadership
Provides leadership and vision to the GM team and ensures that the team moves together in one direction to achieve core business goals set by the board of directors
Lead & coach the General Management team to ensure they have the skills and resources required to operate effectively within their respective roles
Ensures all team members have clear mandates and of what is expected of them from week to week
+ Managing Regional Profitability
Demonstrates and communicates key drivers of guest satisfaction for the brands' target customer
Analyzes service issues and identifies trends
Makes and executes the necessary decisions to keep the regional business moving forward toward achievement of goals
+ Managing Regional Revenue Goals
Monitors each Hostel's operations sales performance against budget
Reviews reports and financial statements to determine each Hostel's operations performance against budget
Coaches and supports operations teams to effectively manage occupancy & rate, wages and controllable expenses
Reviews the Wage Progress Report and compares budgeted wages to actual wages, coaching direct reports to address problem areas and holding team accountable for results
+ Management of Operations and Department Teams
Champion the brands service vision for product and service delivery and ensures alignment amongst the Hostel leadership teams
Develop systems to enable employees to understand guest satisfaction results
Communicates a clear and consistent message regarding departmental goals to produce desired results
Set the strategy for training, improvement and delivering on optimal guest stay experience
+ Managing the Guest Experience
Reviews guest feedback: with leadership team and ensures appropriate corrective action is taken
Responds to and handles guest problems and complaints which were unable to be dealt with at a Hostel level and helps coach leadership teams to be able to tackle them going forward
Stays visible and interfaces with customers on a regular basis to obtain feedback: on quality of product, service levels and overall satisfaction
Ensures that the work: of Hostel leadership teams creates an atmosphere in all Rooms and Food and Beverage areas that meets or exceeds guest expectation
+Managing and Conducting Human Resources Activities
Top level oversight of the Country level HR function to ensure that HR is supporting the business
Facilitates the development of elegant & easily implemented solutions to overcome operational obstacles and ensures implementation
Ensures employees are treated fairly and equitably
Ensures that regular, ongoing communication is happening in Operations
Ensures that GMs foster employee commitment to providing excellent service, run weekly meetings and model desired service behaviors in ell interactions with guests and employees
Incorporates guest satisfaction as a component of weekly GM meetings with an emphasis on generating innovative ways to continually improve results
Solicits employee feedback, utilizes an open door policy end reviews employee satisfaction results to identify end address employee problems or concerns
In conjunction with the HR Manager, ensures property policies are administered fairly and consistently that disciplinary procedures and documentation are completed according to Standard and Local Operating Procedures
Conducts performance appraisals with direct reports according to Standard Operating procedures
Champions change, ensures brand and regional business initiatives are implemented and communicates follow-up actions to teem as necessary
Reporting to
To CEO and Board Director
Minimum Educational Level Required
Bachelor's Degree
Minimum Career Level Required
Manager (Staff supervisor,...)
Other Requirements
Graduate/ Post Graduate
At least 5-10 years' experience in the same business and an excellent understanding of the Hospitality Industry
Minimum 3-5 years of leading a large team
Fluency in English must (verbal & written), knowledge of French will be good, and other languages are an advantage
Application Deadline
Open
This employer is still looking for candidates. Send your application now.
---
---
saintblanquat@topjobcambodia.com
Any enquiries? Call us : 023 22 44 22