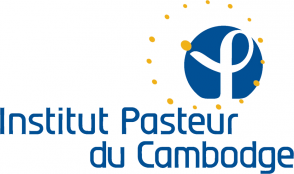 The Institut Pasteur du Cambodge (IPC) is a research and public utility under the patronage of the State of Cambodia. It belongs to the International Network of Pasteur Institutes with whom it develops ongoing collaborations.
Company Industry
Biotechnology & Pharmaceuticals
Healthcare

No. of Employees
50-200
Address
5, Blvd Monivong
Phnom Penh, Cambodia
Hiring
Employee
Type of Employment
Full time
Job Location
Phnom Penh

Job Reference No.
DD-5182-1017
Job Category
IT & Software Development

Company Industry
Biotechnology & Pharmaceuticals
Healthcare

You like this job but not for you? Share it with your friends.
DATA BASE DESIGNER / DATA MANAGER
Summary of Position
Status: full time, 12 months, located in Phnom Penh, Cambodia, Southeast Asia
Institut Pasteur in Cambodia was created in 1953 to contribute to the diagnosis and study of infectious diseases and to their prevention, in close partnership with the country's public health authorities. Its Pasteurian missions are defined in accordance with governmental priorities in public health on emerging infectious diseases, providing local and international scientists with training and opportunities for biomedical research which are unique in the country.
The team of scientists at Institut Pasteur in Cambodia conducts innovative research combining clinical research, microbiology, virology, immunology and epidemiology.
The Epidemiology and Public Health Unit of Institut Pasteur in Cambodia is looking for a Data-manager able to design databases and conduct data-management activities for clinical research studies.
The primary functions of the Data Manager/Analyst would include the creation of databases using REDCap and OpenClinica software and the implementation of data-management activities dedicated to clinical research studies/trials.
Main Duties and Responsibilities
Create Data bases on REDCap and OpenClinica dedicated to clinical research
Work in collaboration with the IT department of IPC to secure server access
Perform data-management activities using STATA preferably (R could be fine too)
Edit the queries based on data cleaning
Send the queries to all study sites
Follow their replies to queries
Feedback the Clinical Research Coordinator and the Project manager
Train other staffs from the epidemiology and Public Health Unit on data base design and data-management
Experience Required
1 year
Languages Required
Khmer; English or French
Other Requirements
Must be familiar with STATA or R software

Computer engineer
Proficiency with Linux, Apache, MySQL, PHP and Python
Data-manager/ data analyst, preferably with a background in data management of clinical research studies

Must be able to clean data
Excellent working knowledge of English and/or French
Must have excellent organizational skills and ability to handle multiple tasks in a dynamic environment
Must have the ability to work effectively with various personalities and cultures
The complete application file including a curriculum vitae with a recent photo, cover letter and salary expectation, copies of diplomas, work certificates if any, Identity Card photocopy - all certified documents to the originals – need to be sent to the Human Resources department, email: institutpasteur@topjobcambodia.com, Institut Pasteur du Cambodge, #5 Monivong Blvd, Phnom Penh.
Closing date: October 20, 2017 at 17h00.
Application Deadline
Open
This employer is still looking for candidates. Send your application now.
---
---
institutpasteur@topjobcambodia.com
Any enquiries? Call us : 023 5445 006