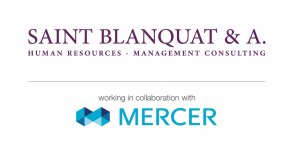 Saint Blanquat & A. is a professional Human Resources & Management Consultancy based in Cambodia. We are recognised in Cambodia for our capacity to hunt the highest profiles for CEO, Managing Director and other senior and middle management positions. We study profiles, identify skills and reflect individual and collective processes to maximise the efficiency of organisations. We work at international standards and our approach is completely confidential.
Company Industry
Human Resources

No. of Employees
10-50
Address
#7B, Street 81
Phnom Penh
Hiring
Employee
Type of Employment
Full time
Job Location
Phnom Penh

Salary Range
$600-$800
Job Reference No.
-6769-0119
Job Category
Administrative & Clerical

Company Industry
Education

Deputy School Administration Manager
Summary of Position
Our client is a well-known international school in Cambodia. They are looking for a Deputy School Administration Manager, who will be the second-in-command Administrator of the school and who will maintain a strong and constructive relation with the Administration team members, the school director, the academic supervisors and the accounting manager. He/ She will be based in Phnom Penh.
Main Duties and Responsibilities
Maintenance, Safety and Security
Organize, instruct, train and control the maintenance team
Recruit, select and hire maintenance and bus fleet staff with early involvement and given approval of the SAM and the School Director
Oversee completion of contractual agreements with electricity, petrol, real estate, water, security and other related companies and suppliers
Ensure good conditions of all buildings, facilities, installations and equipment, including A/Cs, bathroom, any electrical devices, swimming pools, sports courts, security camera system, etc
Administration and School Supplies
Administration office and reception management
Participate with the S.A.M(School Administration Manager) in recruiting, selecting and hiring administration office staff with involvement
Ensure effective use of the student's management system for all users
Ensure maintenance of all student and staff related registers and databases
Guarantee a strong customer service orientation of all subordinated staff
Organization and management of vehicle fleet and school bus service
Ensure daily student attendance control and submit monthly report to the accounting department
Assist the S.A.M in planning, budgeting and organizing special events and functions (graduation, family and international children' day, etc.)
Upon request of the S.A.M, organize any purchases of equipment, stationery, office supplies and any request of other departments
Upon request of the S.A.M, organize the order, the distribution and the control of all student supplies, as books, material, IDs and uniforms
Support the academic department in establishing an effective communication to parents
Organization of order, distribution and control of all staff uniforms
Prepare reports and other documents ensuring compliance with the requirements of the appropriate authorities (Ministries, District and Commune authorities)
Others
Manage effectively the deployment and performance of all staff according to the school policies and reporting constantly to the SAM
Create and maintain good working relationships amongst all members of the school community
Support the SAM in verbal and written communication in Khmer and English language
Sustain motivation
Promote the school's ethos in which the highest standards are expected from all members of the school community
Ensure that professional duties are fulfilled as specified in the employment contracts and job descriptions of all staff under his/her supervision
Have a duty of care regarding staff welfare
Encourage honesty, initiative and team work
Attendance of Internal and External Meetings
Mandatory attendance of weekly administration team meetings

Organization, attendance and record keeping of regular staff meetings with:

- Maintenance staff

- Safety and security staff

- Bus fleet staff

Attendance of school director – board meetings if required
Receive the visits of any authority officials (in particular with police, immigration and labor officials and inspectors), prepare the documents and establish a base of collaboration with the respective office
Reporting to
To School Administration Manager
Minimum Educational Level Required
Bachelor's Degree
Minimum Career Level Required
Experienced (Non-manager)
Other Requirements
Bachelor's/Master's Degree in Early Childhood, Elementary and/or Special Education
An educational professional with management experience, ideally specialized in developing and implementing educational support programs
strong commitment to the school's beliefs about education and the learning process
strong organizational skills with attention to details
strong communication, facilitation, and consensus building skills
Application Deadline
Open
This employer is still looking for candidates. Send your application now.
---
---
Send email
Any enquiries? Call us : 023 22 44 22