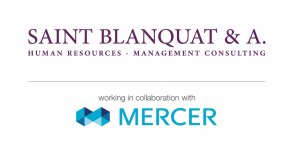 Saint Blanquat & A. is a professional Human Resources & Management Consultancy based in Cambodia. We are recognised in Cambodia for our capacity to hunt the highest profiles for CEO, Managing Director and other senior and middle management positions. We study profiles, identify skills and reflect individual and collective processes to maximise the efficiency of organisations. We work at international standards and our approach is completely confidential.
Company Industry
Human Resources

No. of Employees
10-50
Address
#7B, Street 81
Phnom Penh
Hiring
Employee
Type of Employment
Full time
Job Location
Phnom Penh

Salary Range
$1500
Job Reference No.
CSAEIM-5372-1117
Job Category
Engineering
Business & Strategic Management

Company Industry
NGO & Social Entreprise

You like this job but not for you? Share it with your friends.
Engineering and Innovation Manager
Summary of Position
A Local NGO in Cambodia is seeking for Engineering and Innovation Manager. The Engineering and Innovation Manager is responsible for all the technical activities of the water kiosks and the checking of engineering duties. In order to carry out these responsibilities, the Engineering and Innovation Manager will have to travel frequently across the different provinces and regional offices (Phnom Penh, Kampong Chnam, Battambang). He will be based in Phnom Penh.
Main Duties and Responsibilities
Mission 1. Engineering Management
Coordinate the construction and engineering teams to ensure that the construction requirements are conveyed to the project's needs & specificities
Develop and implement policies, standards and procedures for engineering and technical duties
Develop, train and coach the team to ensure their capabilities for technical maintenance and assistance to the entrepreneurs
Develop process improvements and enhancements to maximize quality standards
Assess project feasibility by analyzing technology, required resources and demand
Consult communes and entrepreneurs to establish site specifications
Provide technical direction during the execution of the project (from the site selection to site opening)
Manage technical resources within budgeted cost lines and project schedules
Allocate engineering resources to kiosks appropriately
Plan kiosks technical "back to standards" and reinvestment budget
Mission 2. Management
Manage a team of 14 persons+ (building, technical, water quality and laboratories)
Organize regular practical training and evaluation to technical and quality team
Actively participate to an Executive Committee governing the management of the organization
Develop and maintain relationships with partners together with the Executive Director
Mission 3. Others
Participate to the continuous progress effort with the international team so support technical innovation
Team Size
14 persons to supervise
Reporting to
Minimum Educational Level Required
Master's Degree
Minimum Career Level Required
Manager (Staff supervisor,...)
Languages Required
Good in English both writing and speaking. Khmer working proficiency
Other Requirements
Knowledge
Senior professional with at least 5 - 10 year's experience in the management of engineering team - ideally within hydraulics and/or water treatment - with a Master Degree in Engineering
Must have knowledge of hydraulic design with facilities on construction and electronic/electric activities
Must have extensive knowledge of engineering drawings, specifications and materials
Good knowledge in electronics, energetics and design construction
Always aware of the latest technology, innovations and best practices in his industry
Softwares: Technical design softwares, Office Suite mastered (Excel, PowerPoint, Word)
Skills
Project Management: Team management and training . Project coordination
Good facilitation and liaison skills
Ability to provide clear guidelines to his team and implement new process
Ability to impart his know-how to his team to upgrade their skills
Attention to detail and high accuracy
Attitude
Be proactive and flexible person
Punctual and strict on deadline
Be respectful and transparent in dealing with others
Open minded on innovation and source of proposal to optimize technical and water production aspects on kiosks
Very active and proactive
Application Deadline
Open
This employer is still looking for candidates. Send your application now.
---
---
saintblanquat@topjobcambodia.com
Any enquiries? Call us : 023 5445 006