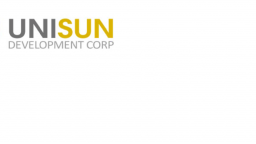 Unisun Development Corp is a SME which is embarking upon an exciting journey of becoming a prominent land development and construction company. The firm now seeks to secure several key leadership and functional support position. Our company values continuous improvements, commitment, corporate compliance and high level of teamwork. We require members who are focused, accountable, honest, and highly effective in order to lead our team to reach our goal of restructuring our internal system.
Company Industry
Construction

Hiring
Employee
Type of Employment
Full time
Job Location
Phnom Penh

Salary Range
>1000$
Salary Benefits
* Food Allowance
Job Reference No.
HAM-4755-0617
Job Category
Business & Strategic Management

Company Industry
Construction

You like this job but not for you? Share it with your friends.
HR/Administration Manager
Summary of Position
Our construction companys needs an Admin/HR Manager to help create, revised and monitor the working process in the office.
Admin: We are looking for highly organized, detailed oriented and an efficient professional with administrative experience who can handle various tasks and document all operations in a systematic manner. The successful candidate will provide insight and longterm solutions to the department as well as train our current staff to work in a corporate family.
HR: Reducing turnover and increasing production are two important aspect of conserving human resources which constributes to the botton line, skilled in improving morale and creating a workplace environment that is of benefit to both employees and employers and typically skilled in promoting heathy relationships between staff and management through mediation, handling labor disputes and guiding department manager through employee issues.
Main Duties and Responsibilities
Admin Primary responsiblities
Plan develop and implement stategies and goals for the admin department, focused on continuous improvement and encouraging creativity and openess in the company
Manage the inventory of office stationary as well as borrowing list
Manage the transportaion of trucks available to the company
Manage the repairs and maintenance of equipment
Manage the schedule company/ employee expenses such as visa extension, company care inspection, etc
Ensure all staffs have a clean, safe and proper working enviroment
Manage and negotiate prices of the office related purchases
Support other department's needs
Train and monitor subordinates to follow process and procedure
Create new forms and update process if needed
Create and manage admistative department budget
Create and submit monthly reports of all the above duties to the directors.
HR Primary responsiblities
* Rescruitment primary responsibilities
Explore the market best practices in the recruitment and staffing and implement appropriate best practices
Oversee shortlisting and reports to hiring managers about the recruitment matters
Act as a single point of contact and guide managers regarding recruitment matters
Design and implement a background check process
Assist and guide managers before/ during and after interviews
* Orientation primary responsibilities
Conduct orientation training and mandatory set of traning for new employees
Lead and guide managers to design orientation training for each department
* Performance evaluation primary responsibilities
Lead and cooperate with other managers to upgrade current performance evaluation process
Guide other manager in setting goals and KPI for each department
Being responsible for performance management of employees in organization
* Employee relations
Design and implement surveys to access and analyse employee's current information
Facilitating employee relations and solving human resource issues on behalf of the company
Verify all annoucements made to staffs
Manage all responsibilities regarding staffing administration
Implement and communicate disciplinary measure to employees
* Payroll primary responsibility
Verify all document for payroll preparation.
Being responsible for the implementation and training of all staff to new HR software
* Traing and development
Identify areas of improvements within the organization and oversee the preparation and delivery the training
Reporting to
Other Requirements
Analytical mind that can identify problems
Creativity to provide solutions to complex problems
Organizational skill to handle and prioritize tasks
In-Dept understanding of office management procedures and departmental policies
Good in teamwork
Proficient in MS office
Detailed oriented
Have a strong sence of discretion to keep confidential information to a minimum few
Excellent English and communication skills
Self-motivated/goal oriented, leads by example
Leadership to lead and manage projects
Excellent communication skills
Excellent interpersonal skills
At least 5 years of experience in Admin/ HR/ Supervisor or manager role in an established company
Application Deadline
Monday 31 July 2017
---
---
unisun@topjobcambodia.com
Any enquiries? Call us : 023 5445 006