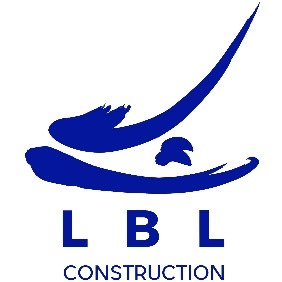 LBL International is a French‐Cambodian construction company established in Southeast Asia since 1991. The main contractor, LBL is situated at the high‐end of the construction market and specialized in the implementation of prestigious projects such as luxury hotels, exclusive villas, residential buildings, institutions, commercial buildings and educational and humanitarian buildings.
Company Industry
Construction

No. of Employees
>200
Address
34 Sothearos boulevard,
Phnom Penh BP 609
Hiring
Employee
Type of Employment
Full time
Job Location
Phnom Penh

Salary Benefits
- Lunch
- AL
- PH
- Insurance
- NSSF
Job Reference No.
PYR02-6015-0618
Job Category
Accounting, Banking, Finance & Insurance
Administrative & Clerical
Human Resources

Company Industry
Construction

You like this job but not for you? Share it with your friends.
HR/Payroll Officer (Urgent!!)
Summary of Position
LBL International is a French‐Cambodian construction company established in Southeast Asia since 1991. The main contractor, LBL is situated at the high‐end of the construction market and specialized in the implementation of prestigious projects such as luxury hotels, exclusive villas, residential buildings, institutions, commercial buildings and educational and humanitarian buildings. Currently, we are looking for HR/Payroll Officer (Urgent!!) responsible for:
Compile on daily basis the attendance list of all sites and cross check with the site administration officer
Ensure the calculation of the staff and workers' wages including overtime and exemptions
Report to HR Manager all discrepancies and issues
Main Duties and Responsibilities
Maintain payroll information by collecting, calculating, and entering data
Update payroll records by entering changes in exemptions, insurance coverage, savings deductions, and job title and department/division transfers
Prepare reports by compiling summaries of earnings, taxes, deductions, leave, disability, and non-taxable wages
Determine payroll liabilities by calculating employee state income and social security taxes and employer's social security, unemployment, and workers compensation payments
Resolve payroll discrepancies by collecting and analyzing information
Provide payroll information by answering questions and requests
Maintain payroll operations by following policies and procedures; reporting needed changes
Maintains employee confidence and protects payroll operations by keeping information confidential
Contributes to team effort by accomplishing related results as needed
Reporting to
Experience Required
Experience in Payroll
Minimum Educational Level Required
Bachelor's Degree
Minimum Career Level Required
Experienced (Non-manager)
Languages Required
Good command of Khmer and English, both spoken and written
Other Requirements
Education: Bachelor Degree or equivalent
Computer fluency in Word, Excel, and PowerPoint
Strong team player, working effectively with all staff members at all levels
Proven experience as a payroll officer, staff assistant or relevant human resources/administrative position
PC literacy (MS Office, in particular)
Basic knowledge of labor law
Excellent organizational skills
Strong communications skills
Diplomacy, tact, and a helpful, positive, professional presentation and attitude
Pro-active, ability to work autonomously
Application Deadline
Wednesday 20 June 2018
---
---
lblgroup@topjobcambodia.com
Any enquiries? Call us : 023 22 44 22