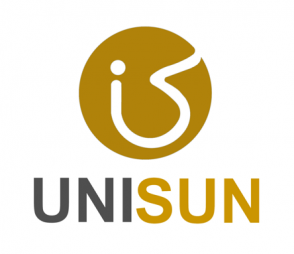 Unisun Development Corp is a company that is embarking upon an exciting journey of becoming a prominent Real Estate Developer in Cambodia. We are a young company and we have a dynamic team of very passionate, result driven, talented individuals. We are looking for individuals who are ready to take up challenges, be part of a fast growing company and those with high self commitment are invited to apply for this position.
Company Industry
Construction
Real Estate & Property Management

No. of Employees
50-200
Address
No. 228, Preah Norodom Blvd, Sangkat Tonle Bassac, Khan Chamkamorn, Phnom Penh, Cambodia
Hiring
Employee
Type of Employment
Full time
Job Location
Phnom Penh

Job Reference No.
HRM-5989-0618
Job Category
Human Resources

Company Industry
Construction

Summary of Position
Unisun Development Corp is a SME which is embarking upon an exciting journey of becoming a prominent land development and construction company. The firm now seeks to secure several key leadership and functional support position. Our company values continuous improvements, commitment, corporate compliance and high level of teamwork. We require members who are focused, accountable, honest, and highly effective in order to lead our team to reach our goal of restructuring our internal system. Currently, we are looking for Human Resources Manager.
The HR Manager has the overall responsibility of linking the human resources (HR) with the company's strategic goals and objectives so as to improve business performance and develop the company's culture that nurture continuous improvements, flexibility and competitive advantage. He should involve the HR function as a strategic business partner in the implementation of the company's strategies through HR activities such as recruiting, selecting, training and rewarding quality employees.
Main Duties and Responsibilities
HR planning
Analyze and identify the need for and availability of human resources, so that the company meet its objectives
Reduce lead time between recognition of job requirement and recruiting qualified candidate
Forecast succession planning and reduce turnover by keeping employees posted of their career opportunities within the company
Build close relationships with the directors and department managers to keep HR strategies aligned with the company's goals and objectives
Recruitment and selection
Design recruitment sources strategies according to the position level of importance to the company's operations in order to identify the right pool of talent through the right channel
Identify HR competencies in accordance with the company's vision
Develop recruitment and selection based on candidate's objectives alignment with company's objectives
Training and development
Assess and position of training and development towards company's goals and objectives
Identify, design, deliver training programs through targeted, measurable and effective plans
Evaluate the outcomes to check the program's effectiveness and its contribution to the business strategies
Performance management
Collaborate with directors and departments managers in the setting of employee's main objectives and KPI's, driving the skill and capability requirements and ensure its alignment to the company's value
Implement a performance evaluation plan that links the performance of the employees to the strategic goals.
Compensation, benefits and reward management
Design compensation, benefits and reward policies aligned with business performance, to ensure the internal equity and fairness
Plan and propose reward systems based on individual and team performance and their contributions towards the achievement of the company's business objectives
Key Performance Indicators (Indicate how performance for this role will be measured)
Average time for recruitment
% of job candidates who meets job criteria's
New recruit failure rate
Employee satisfaction index
Qualifications and Requirements
University degree in HR & Administration or related field
Proven successful working experience as HR Manager (5 years) and other HR Executive
Strong knowledge of hiring processes, Proven experience in recruitment sources strategies according to the position level of importance to the company's operations in order to identify the right pool of talent through the right channel
Understanding of HR best practices and current regulations
Well-reasoned judgment and problem solving skills
Very good interpersonal and general communications skills, Creativity, Adaptability, Flexibility
Able to interact with a variety of people internally and externally and at all level
Fluent English (both spoken and written)
Experience Required
Proven successful working experience as HR Manager (5 years) and other HR Executive
Minimum Educational Level Required
Bachelor's Degree
Minimum Career Level Required
Executive (Department Head, VP,...)
Languages Required
English
Other Requirements
University degree in HR & Administration or related field
Proven successful working experience as HR Manager (5 years) and other HR Executive
Strong knowledge of hiring processes, Proven experience in recruitment sources strategies according to the position level of importance to the company's operations in order to identify the right pool of talent through the right channel
Understanding of HR best practices and current regulations
Well-reasoned judgment and problem solving skills
Very good interpersonal and general communications skills, Creativity, Adaptability, Flexibility
Able to interact with a variety of people internally and externally and at all level
Fluent English (both spoken and written)
Application Deadline
Tuesday 31 July 2018
---
---
Send email
Any enquiries? Call us : 023 22 44 22