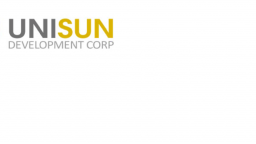 Unisun Development Corp is a SME which is embarking upon an exciting journey of becoming a prominent land development and construction company. The firm now seeks to secure several key leadership and functional support position. Our company values continuous improvements, commitment, corporate compliance and high level of teamwork. We require members who are focused, accountable, honest, and highly effective in order to lead our team to reach our goal of restructuring our internal system.
Company Industry
Construction

Hiring
Employee
Type of Employment
Full time
Job Location
Phnom Penh

Job Reference No.
IA-4964-0817
Job Category
IT & Software Development

Company Industry
Construction

You like this job but not for you? Share it with your friends.
Summary of Position
Unisun Development Corp is a SME which is embarking upon an exciting journey of becoming a prominent land development and construction company. Currently, we are looking for IT administrator.
The IT Helpdesk support for software (OS, MS office, MS SQL server, MS Exchange, and so on) and hardware (desktop, laptop, router, UPS and so on), Business applications, cabling network, phone, apply security to local system and network (LAN, WAN), follow-up rules an policy, update task and report to supervisor level.
Main Duties and Responsibilities
Provide Helpdesk support and resolve problems regarding hardware, software and network
Respond user requests provide resolution via phone, person, remotely
Communicate/report all request and problem to manager
Oversee multitude different troubleshooting mechanisms resolve issues a timely manner
Activities request interaction application software operating to diagnose resolve problems
Install, maintain share printer, scanner, computer within LAN network
Install, configure, maintain MS Exchange server and Outlook client
Traveling between remote sites location within Phnom Penh and province required
Monitor workstations and servers antivirus, update and security patch
Daily check (event logs, backup and so on…)
Troubleshoot networks, systems, applications used
Enforce compliancy of IT resources policy to end users
Set Operating System Software based on business request
Secure data and system from internal and external attacks
Secure Internal Network and Internet connections (firewall)
Configure, deploy and maintain new workstation, peripheral equipment and software
Involve with supplier and technical support (resolve issue, have quotation and so on…)
Maintain IT inventory of all hardware (in used, spare part) and software (# licenses)
Testing and evaluating new technology
Execute relevant reporting and operational tasks required by IT supervisor
Experience Required
Minimum 02 years of work experience as system and network administrator
Minimum Educational Level Required
Bachelor's Degree
Minimum Career Level Required
Experienced (Non-manager)
Other Requirements
BBA degree in Information Technology or relevant/specific field
Technical skills:
System, hardware and network troubleshooting
MS Windows workstation 7/8/10 and server 2008, 2012, 2016
MS Office Pro Plus 2013, 2016
Database SQL server 2014
MS Exchange email server
Switch and Routing Cisco, Mikrotic
Fix/upgrade hardware and software
System and data protection (example: backup)
Soft skills:
Strong communication skills
Teamworking
Strong prioritize task
Fluent in English and Khmer
Application Deadline
Open
This employer is still looking for candidates. Send your application now.
---
---
unisun@topjobcambodia.com
Any enquiries? Call us : 023 5445 006