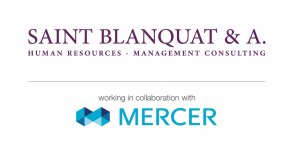 Saint Blanquat & A. is a professional Human Resources & Management Consultancy based in Cambodia. We are recognised in Cambodia for our capacity to hunt the highest profiles for CEO, Managing Director and other senior and middle management positions. We study profiles, identify skills and reflect individual and collective processes to maximise the efficiency of organisations. We work at international standards and our approach is completely confidential.
Company Industry
Human Resources

No. of Employees
10-50
Address
#7B, Street 81
Phnom Penh
Hiring
Employee
Type of Employment
Full time
Job Location
Phnom Penh

Salary Range
$1500
Job Reference No.
CSAOP-5371-1117
Job Category
Business & Strategic Management
Sales, Retail & Business Development

Company Industry
NGO & Social Entreprise

You like this job but not for you? Share it with your friends.
Summary of Position
A Local NGO in Cambodia is seeking for Operation Manager. The Operation Manager is responsible for coordinating all field operations and perforance related to the water kiosk model (social entrepreneurship), including:
The coordination and training of a team of Business Regional Managers and field advisors, acting as relay between the local entrepreneurs operating the kiosks and Teuk Saat, based in the regional offices (Phnom Penh, Battambang, Kampong Cham).
The Sales & Marketing development and strategy implementation of O-we water guidelines across all the water kiosks, supported by a sales team
The Partnerships between the communes, Teuk Saat and the local entrepreneurs (recruitment, training)
In order to carry out these responsibilities, the operation manager will have to travel frequently across the different provinces and regional offices. He will be based in Phnom Penh.
Main Duties and Responsibilities
Mission 1. Sales & Marketing
Conduct and implement sales & marketing strategy defined by the company
Conduct significant growth and performance of the existing water kiosks (make analysis and set corrective actions)
Implement sales business plan (yearly, quarterly), and set SMAC objectives with advisors and entrepreneurs
Guarantee accuracy of the monthly reports done and shared by his team (quality, administration, payment follow up, etc)
Analyse and share best practices across the network to improve low performing water kiosks
Support the expansion of water kiosks (70+ until 2020) by working closely with the different departments involved
Define and recommend promotional and trade marketing plans to develop the water sales
Conduct trainings and closely follow up (weekly and monthly) with the entrepreneurs through the advisors
Supervise the platforms (regional offices) and the regional teams on their monthly reports and duties
Guarantee implementation of the internal processes, guidelines and strategy
Mission 2. Business Management and coordination
Manage and coordinate the field work of a team of 30 persons (advisors, business regional managers, trainers of entrepreneurs, sales officers) over more than 170 water kiosks in 17 provinces
Coordinate the launch of the new water kiosks with the different departments and Teuk Saat 1001 management
Support the day-to-day needs of the team and regional offices. Drive various issue resolution interfacing with different stakeholders: partners, community, entrepreneurs, advisors
Provide developmental coaching and guidance for his team and entrepreneurs
Responsible for the development and implementation of policies and procedures
Facilitate the coordination between all the platforms and create new process accordingly
Mission 3. Site deployement and partnerships
Upgrade the methodology of recruitment and integration of new local entrepreneurs (running the stations)
Supervise the implementation of the "Academy" dedicated to train new entrepreneurs
Supervise the implementation of agreements with local communes and their interaction with local entrepreneurs
Develop and maintain relationships with partners together with the Executive Director
Monitor the recruitment process of the new entrepreneurs
Re-evaluate the existing site deployement plan
Mission 4. Others
Actively participate to an Executive Committee governing the management of the organization
Site visits with external partners during the year (NGO, communities, private partners etc)
Interaction with external local sponsors (UNICEF, Red Cross, Development Agencies etc.)
Team Size
30 persons to supervise
Reporting to
Minimum Educational Level Required
Master's Degree
Minimum Career Level Required
Manager (Staff supervisor,...)
Languages Required
Proficient both in English and Khmer
Other Requirements
Knowledge
Senior professional with at least 5 - 10 years' experience - ideally in Fast-Moving Consumer Goods (FMCG) - with a Master Degree in Business Management, Project Management or Sales & Marketing
Highly analytical with financial acumen
Microsoft Office
Skills
Proven organisation skills
Strong interpersonal and excellent communication skills, dealing with both external and internal collaborators
Good facilitation and liaison skills
Attention to detail and high accuracy
Attitude
Commited, mobile and hard-working
Be proactive and flexible person
Punctual and strict on deadline
Be respectful and transparent in dealing with others
Open minded and willing to learn
Application Deadline
Open
This employer is still looking for candidates. Send your application now.
---
---
saintblanquat@topjobcambodia.com
Any enquiries? Call us : 023 5445 006