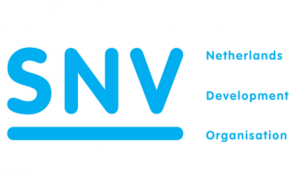 Hiring
Employee
Type of Employment
Full time
Job Location
Phnom Penh

Job Reference No.
PM-5177-1017
Job Category
Consultant

You like this job but not for you? Share it with your friends.
Project Manager (ប្រធានគំរោង)
Summary of Position
SNV Cambodia is looking for a: Project Manager, 'Off-grid Solar Market Development' Based in Phnom Penh, Cambodia
Are you passionate about tackling global energy poverty? Are you experienced in market development initiatives that deliver life-changing products at the last mile? The international development organisation SNV is offering an exciting opportunity to support access-to-energy for off-grid consumers in Cambodia.
Company Description
SNV is a not-for-profit international development organisation, working in Agriculture, Energy, and Water, Sanitation & Hygiene. Founded in the Netherlands in 1965, we have built a long-term, local presence in more than 30 countries in Asia, Africa and Latin America. Our global team of local and international advisors works with local partners to equip communities, businesses and organisations with the tools, knowledge and connections they need to increase their incomes and gain access to basic services – empowering them to break the cycle of poverty and guide their own development.
In Cambodia, SNV currently implements several market-transforming projects that focus on enabling the private sector to increase energy service delivery for base-of-pyramid (BoP) consumers. Our projects are focused on several clean, efficient, and affordable energy technologies such as solar home systems and solar lighting kits, advanced biomass stoves for domestic cooking, and household biogas digesters. The underlying approach to our projects is market-based and private sector focused, and our projects work with and support a number of enterprises that deliver these energy technologies to consumers at the last mile.
Main Duties
With funding from the French Development Agency (AFD) and the European Union (EU), SNV is implementing the largest off-grid household solar market development initiative in Cambodia to date. Building on a comprehensive approach to remove market barriers – such as low consumer trust and awareness and market spoilage created by poor products, consumer and enterprise financing constraints, and limited routes to market – the intervention aims to support rapid growth of the local off-grid solar sector.
With rural consumers buying solar appliances from last-mile solar enterprises, using newly developed solar loans from microfinance partners, the project is designed to be market-led. The interaction between market participants drives dissemination of off-grid solar products – with the projects supporting the interaction between market actors, and addressing market barriers through a series of interventions to alter market behavior, as well as a Results-based Financing Fund (RBF) to further spur the growth of solar distribution structures at the BoP.
The 4-year projects is now entering into its final year. A new set of activities and application of the RBF Fund has been designed for the final year of project implementation, to run until end of 2018. This also includes a Challenge Fund for product and business model innovation to catalyze new off-grid solar sector developments, for instance in PAYG, grid-connected solar home systems, and solar water pumping.
We are looking for a Project Manager with prior experience in BoP market-making initiatives to lead the implementation of the project throughout its final year through activity, staff, and budget management to achieve the envisaged project results. The Project Manager is specifically recruited to oversee the implementation of a set of newly-designed project activities as well as the Challenge Fund, and to close the project by December 2018. This role reports to SNV's Country Sector Leader Energy while coordinating a team of national staff. The incoming candidate will work through a two months hand-over period with the current Project Manager.
Main Duties and Responsibilities
Oversee project activity planning and implementation with focus on steering newly-designed activities for the final project year
Lead, manage relationships, and motivate the project team, partners and relevant stakeholders for optimal achievement of results
Oversee Result-Based Financing Fund (RBF) disbursements, and coordinate scheduling and methodology development for verification work with an external RBF Verification Agent
Produce timely and quality narrative and financial reports for donor and country management; Report progress to donors and to relevant stakeholders including host government
Profile and position SNV towards interested donors to mobilize resources for the implementation of a second project phase
Ensure administrative compliance and accountability with SNV and donor rules & regulations
Complete project's closing according to donor's and SNV's requirements
Languages Required
English
Other Requirements
The position is open for national and international candidates
Degree level education in Business Management, Project Management, International Development, Economics, or related field
Minimum of 5 years experience in BoP market development projects, with focus on business development advisory services for last-mile distribution enterprises, consumer and enterprise financing, and rural and social marketing
Strong proven project management capacity in international development projects
Prior experience in Results-based Financing (RBF) approaches is an advantage
Demonstrated ability to build and maintain relationships with numerous project stakeholders simultaneously
Excellent communication (writing and oral), presentation, networking and facilitation skills in English. Command of French or Khmer language is an advantage
Proven people- and results-oriented leadership with excellent management skills with teams of national and international experts
Ability to work independently with minimal guidance
Experience leading and developing funding proposals
Work experience in Cambodia or South-East Asia is a plus
Contract Type: Commensurate with applicant profile
Contract Duration: 1-year contract with possibility of extension contingent on resource mobilization for implementation of a second project phase.
Desired Start Date: 01 December 2017 at the earliest, 01 January 2018 at the latest
How to Apply:
Suitable applicants should submit their Cover Letter and CV by 5:00pm (Cambodia time) on 31 October 2017 to snv@topjobcambodia.com with email subject line: Project Manager Solar
Application Deadline
Tuesday 31 October 2017
---
---
snv@topjobcambodia.com
Any enquiries? Call us : 023 5445 006