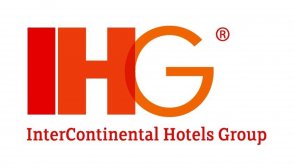 InterContinental® Hotels Group (IHG) is thoughtfully designed for groups or individuals, as well as families or leisure travellers..
Company Industry
Hospitality

No. of Employees
50-200
Address
296 Mao Tse Toung Boulevard (245)
Hiring
Employee
Type of Employment
Full time
Job Location
Phnom Penh

Salary Range
$3000-$4000
Salary Benefits
Competitive
Job Reference No.
EMEAA02368
Job Category
Food Service & Hospitality

Company Industry
Hospitality

Summary of Position
InterContinental Hotels Group (IHG) is looking for a Tenacious and Shrewd Purchasing and Procurement Manager to join our multinational elite team. Under the guidance of the Director of Finance and Business Support, you will be responsible for managing and controlling purchasing systems and procedures to continually improve the supply chain process, ensuring cost effective contracting of products and services, and promoting compliance internally with established standards. The major role of this post is for the acquisition of food, beverage, and general purchases at maximum economics based on business activity. The Purchasing Manager acts as a liaison between individuals in the hotel and supplier representatives in the procurement of goods and services required to achieve the objectives of each department. Your forte is translating operating forecasts into material requirements plans and thereby determining standard stock and re-orders levels with Department Heads and Management. We are in search of an individual who is not afraid to challenge the norm, tackle challenges head on from different angles and who aspires to be part of an elite, dynamic and eclectic team. The ideal candidate will have extensive experience in related field, with a track record of market knowledge and reliable connections. At IHG, we employ people who apply the same amount of care and passion to their jobs as they do their hobbies - people who put our guests at the heart of everything they do. And we're looking for more people like this to join our friendly and professional team. Our role is to put the glamour into international travel. That's where you come in. When you're part of the InterContinental Hotels brand, you're more than just a job title. At InterContinental Hotels Group, we look for people who are charming, confident, and internationally-minded; people who know what it takes to exceed guest expectations. Because your career will be as unique as you are, we'll give you all the tailored support you need to make a great start, be involved and grow. And because the InterContinental Hotels & Resorts brand belongs to the IHG® family of brands, you'll also benefit from all of the opportunities that come from being part of a successful, global hospitality company with over 4800 hotels in over 100 countries around the world. So whoever you are, whatever you love doing, bring your passion to the InterContinental Hotels & Resorts brand and IHG and we'll make sure you'll have room to be yourself. Interested applicants should forward their recent CV and cover letter through InterContinental's career email or apply button displayed above.
Main Duties and Responsibilities
Directly supervise the Purchasing/Receiving staff through delegation of work tasks to achieve set objectives
Attend all Food and Beverage and related meetings such as menu engineering, weekly forecast, BEO meetings and Financial Services
Maintain close communications with Chef and Catering Department on requirements for future menu events to evaluate menus against Par Inventories in determining necessary requirements for outlets and banquet functions
Establish and maintain training tools for subordinates to achieve a better knowledge and understanding of the Purchasing process and applications such as: product familiarity, receiving and storage standards, EOM reconciliation of Food and Beverage inventories, EOM Accounts Payable closing
Coordinate with vendor to set up site visits of their facilities to aid key personnel in Purchasing and Storerooms as a training tool to improve basic knowledge of commodities used
Counsel and make, as needed, assessment of present and/or new associate job performance to determine what specific training is required to achieve desired results
Evaluate vendor performance in compliance to Purchasing bid procedures
Monitors vendor ability to provide timely and consistent quality according to established specifications
Maintain close communications with Corporate Purchasing offices for placement and follow-up on quarterly and annual order requirements
Attend area hotel and restaurant shows and seminars to establish new vendor relations and learn of new products and ways to improve present operation
Manage weekly bid process to ensure the best prices are being obtained on frequently purchased items
Coordinate weekly wine, liquor and beer purchases, ensuring compliance with state liquor laws. Establish and maintain requisition procedures for alcoholic beverages that guarantee maximum control over inventories
Work daily with Accounts Payable to ensure Birch Street is accurate and up-to-date
Reporting to
Experience Required
3 years
Minimum Educational Level Required
Bachelor's Degree
Minimum Career Level Required
Manager (Staff supervisor,...)
Languages Required
English
Other Requirements
Bachelor Degree/HND in related discipline
2+ years' experience as a Purchasing Manager in a high volume, upscale Hotel or corporate capacity
Exceptional guest service skills
Above average Computer skills including MS Word and Excel
Ability to stand for a long period of time, stoop, bend and lift items weighing up to 50 pounds
Ability to work flexible schedule (Including weekends and holidays)
Must have a strong attention to detail
Ability to multi-task in a high paced environment
Must be able to make quick decisions and possess good judgment
Must be able to evaluate and select among alternative course of action quickly and accurately
Must be effective in handling problems in the workplace, including anticipating, preventing, identifying and solving problems as necessary
Must be effective at listening to, understanding, and clarifying the concerns and issues raised by co-workers and guests
Must be able to work with and understand financial information, data and basic arithmetic functions
Must remain professional in all situations
Work with Food and Beverage Director to ensure Food and Beverage costs are in line with budget
We are an equal opportunity employer and all qualified applicants will receive consideration for employment without regard to race, color, religion, sex, national origin, disability status, protected veteran status, or any other characteristics protected by law
Application Deadline
Monday 23 December 2019
---
---
Send email
Any enquiries? Call us : 023 22 44 22