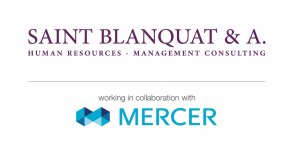 Saint Blanquat & A. is a professional Human Resources & Management Consultancy based in Cambodia. We are recognised in Cambodia for our capacity to hunt the highest profiles for CEO, Managing Director and other senior and middle management positions. We study profiles, identify skills and reflect individual and collective processes to maximise the efficiency of organisations. We work at international standards and our approach is completely confidential.
Company Industry
Human Resources

No. of Employees
10-50
Address
#7B, Street 81
Phnom Penh
Hiring
Employee
Type of Employment
Full time
Job Location
Phnom Penh

Salary Range
$2000-$3000
Job Reference No.
BSSDD1809
Job Category
Customer Support & Client Care
Business & Strategic Management

Company Industry
Hospitality

You like this job but not for you? Share it with your friends.
Summary of Position
Our client is a luxury hospitality group in Cambodia. They are looking for a Spa Director who will be in charge of leading the operations and strategic decision in all the Spa activities. Maintaining the level of service and quality by ensuring sufficient human resources, training and monitoring of the activity and Maintaining a strict and permanent protocol of work with all team members Protocols shall be as per company requirements and updated according to managers needs and judgment. She/he will be based in Phnom Penh but flexible to travel around Cambodia.
Main Duties and Responsibilities
+Train Staff and monitor internal skills
Ensure proper internal training and guarantee top quality (massage & treatment, receptionists welcoming, Spa cleanliness…)
Establish the list of training needs from internal and external trainer and guarantee a proper schedule for each staff to reach the level of knowledge required
Maintain a strict and permanent protocol of work with all team members Protocols shall be as per company requirements and updated according to managers needs and judgment
+Human Resource
Ensure a permanent en sufficient recruitment of all operation staff in cooperation with the HR & Admin supervisor (Therapists, cleaners, supervisors, receptionist)
Manage the team wisely, ensure the wellness of all team members and maintain a positive team spirit among all working shifts
+Therapists working performances
Monitor with Spa manager assistant the staff rosters and performance in term of work quantity and quality
Optimize the individual qualities of therapists to always achieve the best service to customers
Control the therapist payroll report to be communicated to accounting before end of each month for salary payments
+Customers feedback
Monitor the customers' feedback either by collecting comments directly from customers after treatment, treatment questionnaire analysis through any public media
+Employee meeting
Organize monthly employee meeting and edit the minutes to be communicated to all staff and management for close tracking of open issues and expectations
Communicates clearly and directly with employees supervised concerning performance expectations, productivity, and accountability
Addresses all aspects of human resource functions and employee reviews, conflict resolution and documentation
Ensures that staff is fully knowledgeable on the use and benefits of services, products, programs, marketing and promotions Operational tasks
Perform all booking and guest welcoming tasks, set up a room as per protocol, inventory of all material and all operations performed into the Spa service
Control and optimize the expenses of the Spa operational costs, track all invoices and the daily expenses, stocks are controlled and protected
Maintains a commitment to the company vision and the "spirit" of the organization
+Spa industry benchmark
Observes matters pertaining to competition (sites, prices, services offered on a regular basis – quarterly or more often if need to be)
Attend beneficial events for the company brand (Spa and nature) in cooperation with Sales Manager to promote the brand in any occasion
Communicate and monitor with Spa team in order to report all maintenance details that needs improvement and follow up to maintain a good image
Reporting to
Minimum Career Level Required
Manager (Staff supervisor,...)
Other Requirements
Bachelor degree in related field and related background in the same sector
Good communication skills
Strong Management skills
Trustworthy, conscientious, strong commitment and Result oriented]
Be a team leader and team player
Should ensure that you are constantly built good relations with potential business partners whenever possible including keys suppliers as well as clients and potential clients
Expected to identify and attend events that will strengthen these relationships such as, but not be limited to, networking functions, sales calls, road shows, seminars, training programs and trade events
Able to Travel around the country
Application Deadline
Open
This employer is still looking for candidates. Send your application now.
---
---
saintblanquat@topjobcambodia.com
Any enquiries? Call us : 023 22 44 22