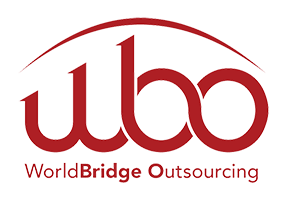 WorldBridge Outsourcing Solutions Co. Ltd (WBO) is incorporated under the law of the Kingdom of Cambodia with register address at Parkway Square, 2nd Floor, Section 2FA1, Mao Tse Tung Blvd, Sangkat Svey Prey 2, Khan Chamkar Morn, and Phnom Penh, Cambodia. WBO is part of the WorldBridge Group of Companies. Today, WBO offers 24/7 call center services including in-bound calls, out-bound calls, data entry/scanning, data center services, website and software/app development, data and web hosting, IT support, etc.
No. of Employees
50-200
Hiring
Employee
Type of Employment
Full time
Job Location
Phnom Penh

Salary Range
Negotiable
Job Reference No.
S-5001-0817
Job Category
Sales, Retail & Business Development

You like this job but not for you? Share it with your friends.
ចែកចាយស៊ីមកាត (១២០នាក់ បន្ទាន់)
Summary of Position
WBO កំពុងស្វែងរក បុគ្គលិកផ្នែក ចែកចាយស៊ីមកាត (១២០នាក់ បន្ទាន់)៕
Minimum Educational Level Required
High School or equivalent
Minimum Career Level Required
Student (Undergraduate & Graduate)
Other Requirements
ប្រាក់ខែសមរម្យ
មានប្រាក់សម្រាប់ស្នាក់នៅ និង អាហារប្រចាំថ្ងៃ
មានការធានារ៉ាប់រង អាយុជីវិត ២៤ម៉ោង
មានឡានដឹកជញ្ជូនដល់គោលដៅ
ចែកជូនឯកសណ្ឋានដោយឥតគិតថ្លៃ
ចែកជូនទូរសព្វសម្រាប់ធ្វើការ
ចែកជូនស៊ីមកាតមួយ ដែលមានទឹកប្រាក់សម្រាប់ប្រើប្រាស់ប្រចាំថ្ងៃរួចជាស្រេច
Application Deadline
Thursday 31 August 2017
---
---
wbo@topjobcambodia.com
Any enquiries? Call us : 023 22 44 22