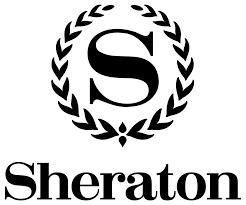 Sheraton Hotels Group & Resorts Worldwide, Inc. is one of the leading hotel and leisure companies in the world with 1,112 properties in nearly 100 countries and 154,000 employees..
Company Industry
Hospitality

No. of Employees
10-50
Address
26 Old August Site, Sothearos Boulevard, Phnom Penh 12301, Cambodia
Hiring
Employee / Freelance
Type of Employment
Full time
Job Location
Phnom Penh

Salary Range
$2000-$4000
Salary Benefits
Lucrative Fringe benefits
Job Reference No.
SH007287
Job Category
Logistics & Transportation

Company Industry
Hospitality

មន្ត្រី​គ្រប់គ្រង​លទ្ធកម្ម/Procurement Manager
Summary of Position
Sheraton Hotels Group has an immediate opening for a Procurement Manager to work in Sheraton Hotel's Corporate Head office annex. The Procurement Coordinator will manage the Purchasing Department to accurately purchase and stock goods and other equipment for the hotel. As a Procurement Manager, you will supervise the Purchasing Department in its efforts to manage the purchase of all the goods and equipment that the hotel requires. The successful candidate will be able to appraise and improve our sourcing and procurement activities by analyzing the hotel's spending, supplying partnerships and new possibilities. Come thrive with our team and be a part of a hotel that celebrates success and empowers associates to be in control and feel special. A competitive benefits package awaits you. We provide extensive training and refreshing hotel perks, such as discounted room rates. Enjoy free parking and a delicious meal daily provided by our culinary team. At Sheratons, we seek out differences and strive for variety in every aspect of our business; so much so that Diversity & Inclusion are key components of our overall business strategy. As a global company that represents eleven distinct lifestyle brands, our goal is to bring an authentic global experience to each guest by utilizing insights and perspectives from our diverse associate, supplier and owner bases. Our success is derived from the differences that make us all unique. Whether it is our life experience, our career journey or our education, it is our value for diversity and how we leverage it that keeps us at the forefront of the hospitality industry. Thus, our continuous drive to recruit multinational employees to sustain our elite global brand. Interested applicants should forward their new CV and cover letter through Sheraton's career email or apply button displayed above.
Main Duties and Responsibilities
Essential duties + Responsibilities:
Purchase the right goods and materials at the right price, at the required quality, and in the right volume to ensure a cost-effective purchasing model within the hotel
Report regularly to understand goods requirements and allow more effective future purchasing
Calculate and report on the monthly savings from cost effective purchasing
Work with hotel management to improve the purchasing process to help reduce waste and improve profitability
Lead and develop the Purchasing Team
Manage the hotel's supply portfolio ensuring transparency of spending
Generate and implement efficient sourcing and category management strategies
Analyze and calculate costs of procurement and suggest methods to decrease expenditure
Invent negotiation strategies and secure profitable deals
Optimize sourcing procedures to attain maximum efficiency
Cooperate with stakeholders to guarantee agreement on terms and processes
Research and anticipate shifts in the negotiating power of suppliers
Perform cost and scenario analysis, and benchmarking
Estimate risks and apply risk minimizing techniques
Discover and partner with trustworthy vendors and suppliers
Team Size
11
Reporting to
Experience Required
3
Minimum Educational Level Required
Associate Degree
Minimum Career Level Required
Experienced (Non-manager)
Languages Required
English, Khmer
Other Requirements
Major skills + Requirements:
Diploma/bachelor degree in supply chain management, logistics or business administration
Previous experience working successfully in a Purchasing capacity
Experience in building and maintaining excellent relationships with suppliers
Experience in increasing profitability through successful implementation of a strategic approach to purchasing
Excellent communication and supervisory skills
Proven work experience as a sourcing manager or procurement manager
Procurement experience in the hospitality sector will be an advantage
Familiarity with sourcing and vendor management and relevant software
Understanding of market dynamics and sound business judgement
Strong project management and leadership skills
Ability to negotiate and sustain networking relationships
Comfortable with figures and in collecting, analyzing and interpreting data
Solid judgement with ability to make good decisions
Application Deadline
Friday 31 August 2018
---
---
Send email
Any enquiries? Call us : 023 22 44 22