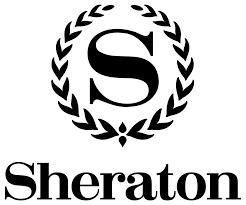 Sheraton Hotels Group & Resorts Worldwide, Inc. is one of the leading hotel and leisure companies in the world with 1,112 properties in nearly 100 countries and 154,000 employees..
Company Industry
Hospitality

No. of Employees
10-50
Address
26 Old August Site, Sothearos Boulevard, Phnom Penh 12301, Cambodia
Hiring
Employee / Freelance
Type of Employment
Full time
Job Location
Phnom Penh

Salary Range
$2000-$4000
Salary Benefits
Lucrative fringe benefits
Job Reference No.
SH0927862
Job Category
Accounting, Banking, Finance & Insurance

Company Industry
Hospitality

You like this job but not for you? Share it with your friends.
គណនេយ្យករជាន់ខ្ពស់/Senior Accountant
Summary of Position
Sheraton Hotels Group has an immediate opening for an experienced Senior Accountant to work in Sheraton Hotel's Corporate Head office annex. The Senior Accountant Should be able to independently perform a Variety Of Accounting assignments, demonstrating competence in all Operational phases Of Accounting and Planning, and conducting tasks requiring independent judgment in the evaluation, selection and substantial adaptation and modification of standard accounting techniques, procedure, assist the Finance Director in providing sound quality financial advice as well as perform ad-hoc projects, provide front line oversight of Finance shared services partner for the processing of financial transactions and reporting, and ensure the integrity of financial information and compliance with relevant internal and external reporting requirements. Come thrive with our team and be a part of a hotel that celebrates success and empowers associates to be in control and feel special. A competitive benefits package awaits you. We provide extensive training and refreshing hotel perks, such as discounted room rates. Enjoy free parking and a delicious meal daily provided by our culinary team. At Sheratons, we seek out differences and strive for variety in every aspect of our business; so much so that Diversity & Inclusion are key components of our overall business strategy. As a global company that represents eleven distinct lifestyle brands, our goal is to bring an authentic global experience to each guest by utilizing insights and perspectives from our diverse associate, supplier and owner bases. Our success is derived from the differences that make us all unique. Whether it is our life experience, our career journey or our education, it is our value for diversity and how we leverage it that keeps us at the forefront of the hospitality industry. Thus, our continuous drive to recruit multinational employees to sustain our elite global brand. Interested applicants should forward their new CV and cover letter through Sheraton's career email or apply button displayed above
Main Duties and Responsibilities
Essential duties + Responsibilities:
Prepare general ledger entries by maintaining records, files and schedules
Act as the point of contact for issue resolution and communication between relevant Sheraton internal stakeholders, Vendors and Sheraton Finance Partners
Month-end close activities
Review and monitor the fixed asset register
Evaluate and improve system processes
Propose and facilitate necessary journal entries, especially for month-end closing
Maintain and verify general ledger activity
Maintain the integrity and accuracy of financial information and cash management & Banking systems
Reconcile account balances
Develop and implement the month-end closing process; create and execute monthly consolidation
Perform reconciliations of the general ledger and bank accounts
Analyz financial and operational reports
Review and explain general ledger variances and perform analyses
Prepare financial statements
Team Size
22
Reporting to
Experience Required
2
Minimum Educational Level Required
Associate Degree
Minimum Career Level Required
Experienced (Non-manager)
Languages Required
English, Khmer
Other Requirements
Major skills + Requirements:
HND/Bachelor degree in accounting/finance or similar qualification, working towards or completed Accounting Professional qualification required
Applicants with +7yrs work experience on this field without formal qualification can be considered
Organizational and time management skills as well as ability to utilize initiative; be reliable and flexible
1-2+ years' financial reporting, forecasting, budgeting experience
Knowledge of Generally Accepted Accounting Principles (GAAP) & International
3+ years' experience in full-charge bookkeeping and full-cycle accounting, including A/P and expense management
The ability to interact with staff and customers from all levels within organization and background
Good working knowledge of Microsoft Office suite of products
A Graduate level salary and compensation offer
Application Deadline
Friday 31 August 2018
---
---
sheratonhotelsgroup@topjobcambodia.com
Any enquiries? Call us : 023 5445 006