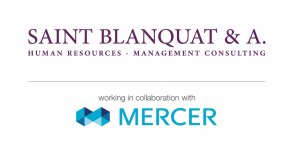 Saint Blanquat & A. is a professional Human Resources & Management Consultancy based in Cambodia. We are recognised in Cambodia for our capacity to hunt the highest profiles for CEO, Managing Director and other senior and middle management positions. We study profiles, identify skills and reflect individual and collective processes to maximise the efficiency of organisations. We work at international standards and our approach is completely confidential.
Company Industry
Human Resources

No. of Employees
10-50
Address
#7B, Street 81
Phnom Penh
Hiring
Employee
Type of Employment
Full time
Job Location
Siem Reap

Salary Range
$1000-$1200
Job Reference No.
CCAHFM1019
Job Category
Accounting, Banking, Finance & Insurance

Company Industry
Hospitality

Summary of Position
Our client is a luxury boutique hotel in Cambodia. They are seeking a Finance Manager who will oversee all financial performance and shall maximize profitability of the hotel by managing the hotel's finances through the planning and controlling of revenue, cash flow and expenses. He/she will be based in Siem Reap.
Main Duties and Responsibilities
Leadership
Set the highest personal and professional standards for your department by your own performance, attitude and actions
Recognize outstanding individual performance in your department and deal with substandard performance fairly, immediately and constructively
Give clear, concise directions, provide support and supervise the team members to ensure that directions are properly executed
Seek responsibility and take responsibility for your actions and the actions of those reporting to you
Establish a climate of motivation and enthusiasm in the hotel
Create and implement long-term goals and strategies that will cause the hotel to succeed and grow
Get the right people in the right job
Constantly seek to develop the expertise of those reporting to you
Have a deep understanding of the hotel's Vision and integrate this into your daily activities
Adjust to changes in market requirements and the hotel's operational strategies to meet business needs
Exercise moral judgment, imagination and courage in the practice of leadership
Be able to plan and then execute the hotels overall strategy
Marketing
Have a keen understanding of the hotel's market segments and their expectations
Know the hotel's current and potential competitors
Understand the product image the company aims to project and ensure that image is reflected in every aspect of the manner in which you manage your division
Communication
Communicate effectively within the organization at all levels using the most appropriate communication method for the matter concerned
Conduct regular brief, concise, well prepared meetings and ensure follow-up
Communicate with Guests and be visible in the local community as a representative of the hotel
Be open and willing to accept alternative opinions and new concepts
Organization
Maintain an efficient and effective administrative system
Ensure that the hotel's Management System is maintained and executed
Set policies and procedures pertaining to the hotel operation and ensure all manuals/systems are up to date and in use
Ensure all your policies and procedures are in synergy with related departments and HR guidelines
Participate in the hotel's duty management roster
Maximize the use of available technology and systems to get results
Ensure the facilities, equipment and offices under your supervision is maintained in excellent condition
Technical Competency
Know your job and continue your self-development by self-directed learning and participation in company sponsored training programs
Network within the company and the industry to keep abreast of developments affecting your field of expertise
Coordinate the compilation of the hotel's annual business plan
Participate in controlling the hotel's financial performance and provide the individual divisions with profit engineering guidance
Analyse Key Performance Indicators and take remedial actions as and when required
Analyse guest satisfaction and take actions as required
Protect the hotel's financial interest by implementing controls for revenues, expenses, protection of assets whilst ensuring Guests get value for money and excellent service standards
Ensure the hotel provides accurate and timely financial reports
Excellent knowledge of taxes within the industry
Have a good understanding of the hotel's emergency procedures and ensure that the hotel is ready to implement any such procedures should an emergency arise
Reporting to
Report to General Manager
Minimum Educational Level Required
Bachelor's Degree
Minimum Career Level Required
Experienced (Non-manager)
Other Requirements
Bachelor/Master's Degree in Accounting or Finance, Related field is still preferred
3 to 5-year experience in a senior financial role
3 to 5-year experience in a senior financial role
Capacity to understand luxury boutique and implement SOP
Able to work under pressure and has good understanding of all aspects of job
Great leadership skills and management with professional manner and great attitude
Application Deadline
Open
This employer is still looking for candidates. Send your application now.
---
---
Send email
Any enquiries? Call us : 023 22 44 22