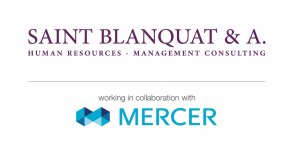 Saint Blanquat & A. is a professional Human Resources & Management Consultancy based in Cambodia. We are recognised in Cambodia for our capacity to hunt the highest profiles for CEO, Managing Director and other senior and middle management positions. We study profiles, identify skills and reflect individual and collective processes to maximise the efficiency of organisations. We work at international standards and our approach is completely confidential.
Company Industry
Human Resources

No. of Employees
10-50
Address
#7B, Street 81
Phnom Penh
Hiring
Employee
Type of Employment
Full time
Job Location
Phnom Penh

Salary Range
Competitive salary
Job Reference No.
CSAGMT1801
Job Category
Business & Strategic Management

Company Industry
Tourism

You like this job but not for you? Share it with your friends.
Summary of Position
Our client is a leading travel Agencies and tour Operators. They are looking for a General Manager who is responsible for overseeing all operations and business for her/his destination, ensuring profitability in each unit and for the overall productivity and wellbeing of his staff as well as ensuring the very high service standards, trading as Company Travel, are maintained or exceeded at all times.
The General Manager required to join monthly meetings with the Group CEO and COO, to be an important and influential decision maker. You should have a proven track-record as a manager and be an operations person with very high standards who knows how to get things done efficiently and effectively. Handle multiple relationships with suppliers, staff and clients from all around the world. Be able to handle pressure and know how to get the best out of people no matter their cultural background in order to deliver services that meet the highest international standards.
The successful candidate must drive and lead a team of 99 permanent staff + freelancers, working in 9 different departments each with a department head or manager and has overall P + L responsibility for the destination as a whole and for the five business separate units generating revenue of over USD 11M per year.
Main Duties and Responsibilities
Ensure Company Inbound services are at the optimum level at all times
Manage relationships with overseas partners including Company sales offices, tour operators, Incentive houses and travel agents
Require to produce written monthly reports to accompany the monthly sales reports (produced by Financial Controller and Tour plan Manager)
Require to present the yearly report and an outline of the following years marketing plan at the Annual General Meeting to the company directors
+ OPERATIONS & HR
Design and/or implement local/group HR policies in a fair and respectful manner
Oversee Inbound department
Oversee Outbound department (including US Embassy desk)
Oversee direct sales department (Travel Agency, corporate ticketing)
Oversee MICE/Event department (1 Local manager & 1 Expatriate) and participate to some MICE Operations when needed
Oversee Adventure Travel Department (Expatriate manager)
Oversee Product (Expatriate Manager)
Oversee Contracting Department (Local Manager)
Oversee HR and administration department (incl. IT) as well as accounts department
Oversee Tour plan (back office system) department
Oversee Operations departments, both in Phnom Penh and Siem Reap (2 local managers)
Oversee Siem Reap branch office management
+ FINANCE & BACK OFFICE
Prepare and controlling annual budget
Produce the standardize monthly report to HQ: P & L, sales reports
Check that all AR is collected as invoiced, implement and control procedures to reduce risk exposure and bad debts
Make sure AP is processed correctly and check to ensure systems are in place to check and reduce errors or possible misappropriation
Check bank reconciliation and cash flow including checking and signing off bank balances each month, checking ledgers balances, ensuring ledgers are generated properly from Tour plan
Continue implementation of new functions in Tour plan throughout the company
Make sure IT infrastructure and resources are cost efficient and allow for a smooth and productive work environment (e.g. review Tour plan license need, server upgrade, etc.)
Ensure Tour plan accounting functions are used properly and efficiently and work with accounts department as well as sales and other departments to fully integrate Tour plan
Respond to and follow up new agent enquiries
Ensure reservations staff follow correct procedures and provide prompt and accurate quotations for all clients
Ensure operations staff follow correct procedures and provide best quality services for all clients arriving in Cambodia
+ PRODUCT & SALES
Monitor new agent performances and bookings
Control quality of all inbound services. Represent Company at travel trade shows when requested
Coordinate with regional sales offices in France, Spain, Germany, Australia, North America and South America
+ Together with the Product Manager
Ensure all suppliers provide best quality services for clients in Cambodia
Negotiate with new and/or existing suppliers including, but not limited to, hotels, sub-agents, transport companies to ensure company receives the best possible rates and the highest service standards
Develop and improve travel products in Cambodia
Produce annual tariff for Cambodia for distribution to overseas travel partners
Arrange FAM trips for overseas agents and accompanying agents on such trips when necessary
Coordinate with Internet department to ensure all Cambodia travel products are well represented online
Coordinate with marketing department to ensure company partners might receive an update regularly and accurately by newsletters, press releases and updates on tourism developments Cambodia
Reporting to
The Managing Director of Company
Experience Required
At least ten years' experience in the travel business and an excellent understanding of the Asian travel Industry
Minimum 3 years of leading a large team
Minimum Educational Level Required
Bachelor's Degree
Minimum Career Level Required
Executive (Department Head, VP,...)
Languages Required
Fluency in English must (verbal & written), knowledge of French will be good, and other languages are an advantage
Other Requirements
Graduate/ Post Graduate
Experience in using some type of Travel software and Database
+Skills
Understanding of the market trends & comprehensive travel industry knowledge
Understanding customer needs and inclination towards customer service
Strong organization and prioritization skills
Excellent interpersonal and good public speaking skills
Leader with a positive and dynamic personality, able to adapt to different cultures
+Job Expectations
Expected to keep yourself and your team fully aware of all developments in the regional travel business including, but not limited to, key destination information and developments such as new hotels, travel products, airline routes etc.
Expected to keep yourself and your team fully aware of all developments within the
Company organization including staff changes, new departments, new travel products and strategic focus
Should be aware of all direct competitors and ensure that Company services are superior in all departments to those of our competitors
Should ensure that you are constantly building good relations with potential business partners whenever possible including keys suppliers as well as clients and potential clients
Expected to identify and attend events that will strengthen these relationships such as, but not be limited to, networking functions, sales calls, road shows, seminars, training programs and trade events
Application Deadline
Monday 01 January 2018
---
---
saintblanquat@topjobcambodia.com
Any enquiries? Call us : 023 22 44 22