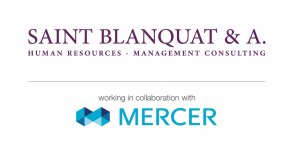 Saint Blanquat & A. is a professional Human Resources & Management Consultancy based in Cambodia. We are recognised in Cambodia for our capacity to hunt the highest profiles for CEO, Managing Director and other senior and middle management positions. We study profiles, identify skills and reflect individual and collective processes to maximise the efficiency of organisations. We work at international standards and our approach is completely confidential.
Company Industry
Human Resources

No. of Employees
10-50
Address
#7B, Street 81
Phnom Penh
Hiring
Employee
Type of Employment
Full time
Job Location
Phnom Penh

Salary Range
Competitive salary
Job Reference No.
SSKCMHRLC1802
Job Category
Accounting, Banking, Finance & Insurance

Company Industry
Banking, Financial Services

You like this job but not for you? Share it with your friends.
Head of Legal and Compliance
Summary of Position
A micro-finance in Cambodia is looking for a Head of Legal and Compliance who will be in charge of coordinating the legal affairs, an effective integrated risk management, and compliance management, administration of company's legal documents and testament, and secretarial affairs. He/she will be based in Phnom Penh.
Main Duties and Responsibilities
1. Ensure an effective and integrated risk management:
Develop the risk management policy and keep it up-to-date
Develop the internal risk procedures, tools, and structures
Embed risk management function to all departments and units
Compile risk information and facilitate the RMC meeting on a regular basis
Conduct risk management workshops with all management based on the risk management framework
Lead the Risk and Control Self-Assessment initiative as directed by the RMC
Coordinate with all external resources regarding risk management reporting, and communication, as required
Report to the RMC on the status of risks, compliance, and corrective actions taken.
2. Coordinate the legal and compliance affairs:
Regularly compile and update Board and management on changes in Cambodia's laws and regulations, including an assessment of compliance costs, risks, and action plan to reduce and mitigate these
Perform compliance tasks in relation to NBC licensing and registration as well as other
Government bodies including but not limited to taxation agencies, ministry of commerce, ministry of labor, ministry of economy and finance, local authorities in provincial, district, and commune levels, etc.
Work closely with company's lawyer to execute various legal awareness initiatives amongst relevant management and staff, provide legal counseling, process civil/criminal complaints, and coordinate processes in relation to loan resolutions outside of judicial procedures (i.e. sending of letters from the legal firm to the delinquent partners, etc.)
Work closely with branches, provincial offices, and relevant departments related to legal issues, and resolve these accordingly
Develop, review, and update various business contracts within company including but not limited to employment, partnerships & MoUs, loan services, collateral/mortgage, funding contracts, etc.
Act as focal person and ensure continued and fruitful business relationships with all relevant government entities.
3. Accountable for the AML/CFT:
Take lead in implementation of policies for AML/CFT measures
Come up with the appropriate AML/CFT procedures including customer acceptance policy, customer due diligence, record keeping, on-going monitoring, reporting of suspicious transactions and combating the financing of terrorism are implementing effectively
Perform regular assessment of the AML/CFT mechanisms to ensure that the mechanisms are sufficient to address the changing trends
Oversee the channel of communication from the respective employees to the compliance officer is secured and that any information is kept confidential
Ensure compliance with the AML/CFT legal and regulatory requirements
Provide training to all employees so that they are aware of AML/CFT measures including policies, control mechanisms and channels of reports to ensure the effectiveness of such measures
Be responsible for the identification of money laundering and financing of terrorism risks associated with new products or services or arising from the reporting entity's operational changes, including the introduction of new technology and processes.
4. Arrange and administer staff testament:
Initiate, update, and administer company's staff testaments to ensure testaments of all of staff are completed in a timely manner, updated, and properly filed
Ensure proper administration of such testaments, including safeguarding confidentiality
Reporting to
Experience Required
At least 5 years' experience in risk management, legal compliance, or related fields
At least 2 years' experience in the microfinance or financial sectors
Minimum Educational Level Required
Bachelor's Degree
Minimum Career Level Required
Experienced (Non-manager)
Languages Required
High proficiency in English listening, speaking, reading, and writing
Other Requirements
Bachelor degree of private law or related fields
Strong understanding of risk management frameworks and processes
Strong understanding of the legal framework in Cambodia including civil law, criminal law, enterprise law, contract law, labor law and corporate governance
Basic understanding of the microfinance business.
Computer literate (MS Word, Excel, Power Point, Email, and Internet)
Ability to handle multiple tasks and complexities as a number of different projects will be implemented at the same time
Ability to work independently and take initiative
Demonstrated ability to liaise and negotiate effectively with public institution representatives.
Demonstrate high integrity, accountability, commitment, and passion towards working to improve the lives of poor households;
Application Deadline
Open
This employer is still looking for candidates. Send your application now.
---
---
saintblanquat@topjobcambodia.com
Any enquiries? Call us : 023 22 44 22