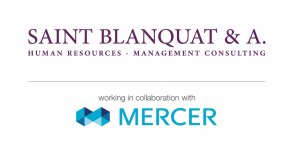 Saint Blanquat & A. is a professional Human Resources & Management Consultancy based in Cambodia. We are recognised in Cambodia for our capacity to hunt the highest profiles for CEO, Managing Director and other senior and middle management positions. We study profiles, identify skills and reflect individual and collective processes to maximise the efficiency of organisations. We work at international standards and our approach is completely confidential.
Company Industry
Human Resources

No. of Employees
10-50
Address
#7B, Street 81
Phnom Penh
Hiring
Employee
Type of Employment
Full time
Job Location
Phnom Penh

Salary Range
$1000-$1200
Job Reference No.
HSKHAESS0919
Job Category
Administrative & Clerical
Human Resources

Company Industry
Healthcare

Summary of Position
Our client is a world's leading medical and travel security risk services company. They are looking for a HR and Admin Executive who will manage the day-to-day operations of the Human Resource Function as well as the Office Administration. He/ She will be based in Phnom Penh.
Main Duties and Responsibilities
On boarding
Ensure proper entry process and logistics are in order, not limiting to the following
Ensure induction materials are given to all new staff, not limiting to providing constant support and value-added services to the people, ie obtaining employee ID for expense creation and relevant forms for stationery or printing of business cards, etc
Ensure all new hires are enrolled with our insurance plan and medical outpatient plan
Compensation and Benefits
Support the design and implementation of competitive compensation and benefits programs, in line with the Reward Philosophy
Management of approved payroll and employee payments computation, recording and reporting. Assist in statistical reporting to the government bodies
Assist in annual salary reviews and Company performance Bonus for all employees ie to provide historical records
Participate in annual salary market survey initiatives and support in salary scale and job grading development
Act as the focal point for monthly payroll management and work with appointed vendors or business partners as appropriate
Ensure payroll report is delivered to Finance department on 26th of each month
Ensure all HR reports are completed and delivered to Manager on the 1st day of the month
General HR Administrations
Main administrator for HR related systems e.g MyHR, Success Factors and as assigned
To perform exit interview with complete clearance, proper information in place and set up proper filing maintenance. Use exit findings to improve on recruitment process and reporting purpose
Own the leave management process and ensure constant recording and updating of leave management for all staff. As custodian of the leave administration policy, have proper workflow, ensuring proper approval process and leave application form in place
Maintain HR Policy and Procedures and uphold these policy and procedures at all times
Act as the purchaser of the department and ensure all purchase orders are created on timely basis
Ensure the maintenance of up-to-date position descriptions for all positions of the staff
Provide administrative support to work permit and other issues
Ensure all resigned are terminated with our insurance plan and medical outpatient plan
Ensure efficient documentation procedure with employment personal files with regular update and accuracy
Office Administration
Coordinate office activities and operations to secure efficiency and compliance to company policies
Manage agendas/travel arrangements/appointments etc. for the upper management. Schedule meetings and conference rooms. Checking facilities in the meeting rooms. Take care visitors - serving drinks, arrange dinner/lunch
Manage phone calls and correspondence (e-mail, letters, packages etc.). Greet visitors and clients; direct them to the correct staff. Answer phones and transfer to the appropriate staff members. Take and distribute accurate messages. Coordinate messengers and the courier service. Deliver letters and documents. Receive and transfer postal parcel
Track stocks of office supplies and place orders when necessary. Ensure office equipment is properly maintained and serviced. Providing facility for all staff by contacting building and vendors, suppliers. Monitor and maintain office supplies (stationary, name card, water, electronic…). Observe and keep office area clean and tidy at all times
Serving staff and management travel in and out: Make a travel requisition form (TR form). Visa application for travelling oversea if requested. Air ticket booking - to check the flight schedule and quotation – once when the traveller confirms on her/his flight, need to get approval from their line managers and inform the travel agency to issue tickets. Hotel booking – based on the hotel list the company own the corporate rates with. Airport transfer to VIP – need to follow up carefully before each trip. Trip transportation to visitors. Tax invoice following. Company car management
Assist colleagues at Departments whenever necessary. Perform work related errands as well as the company events, activities as requested
Update and maintain databases such as mailing lists, office contact lists. Retrieve information when requested. Type documents, reports and correspondence. Maintain office filing and storage systems
Others
Compliance and adherence to GAPP and SOP for Human Resources and other regulations as appropriate
Where applicable, make recommendations to management on improvement initiatives to reduce redundant operational task and increased efficiency
Support in cultural, values and change management initiatives to improve staff morale, retention and maintain a positive workplace environment
Any other tasks / projects assigned by the management or direct Manager
Reporting to
Report to Regional Human Resources
Minimum Educational Level Required
Bachelor's Degree
Minimum Career Level Required
Experienced (Non-manager)
Other Requirements
Possess HR generalist working exposure in a MNC environment
Excellent English written and verbal communication skills
Good interpersonal skills and ability to work with different level of employees within an organization
Familiar with Microsoft applications, i.e. MS Words, Excel & PowerPoint
Knowledgeable in payroll management
Minimum 3 years of experience in Human Resources environment
Secretarial, Reception or Admin Experience would be advantage
Application Deadline
Open
This employer is still looking for candidates. Send your application now.
---
---
Send email
Any enquiries? Call us : 023 22 44 22