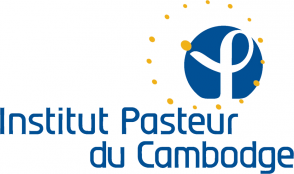 The Institut Pasteur du Cambodge (IPC) is a research and public utility under the patronage of the State of Cambodia. It belongs to the International Network of Pasteur Institutes with whom it develops ongoing collaborations.
Company Industry
Biotechnology & Pharmaceuticals
Healthcare

No. of Employees
50-200
Address
5, Blvd Monivong
Phnom Penh, Cambodia
Hiring
Employee
Type of Employment
Full time
Job Location
Phnom Penh

Job Reference No.
NSG-5570-0118
Job Category
Administrative & Clerical

Company Industry
Biotechnology & Pharmaceuticals
Healthcare

You like this job but not for you? Share it with your friends.
Night Security Guard (សន្តិសុខយាមយប់)
Summary of Position
The Institut Pasteur du Cambodge (IPC) is a for-non-profit institution of public utility in Cambodia. The Institute, which in 1992 signed an agreement with the Royal Government of Cambodia, renewed by amendment on March 2013, is under the patronage of the Cambodian Ministry of Health. At the forefront of biomedical research in infectious diseases (bacteriology, virology, malaria, immunology, epidemiology) laboratories are among the most equipped and efficient in Cambodia and Southeast Asia. Currently, we are looking for Night Security Guard (សន្តិសុខយាមយប់).
Main Duties and Responsibilities
Hold around and monitoring of IPC gate according to schedule
Check doors and windows closed of all buildings after working hours
Report immediately to his Chief all encountered anomalies and dysfunctions
Register the vehicles entrance
Check the numbers of IPC vehicles vouchers and authorized signatures
Control people or cars who enter in IPC
Clean the gate perimeter (local, toilets, visitor parking, etc.)
Pass on instructions with the team leader and the day guard
Signature of security register
Languages Required
English and Khmer
Other Requirements
Recruitment conditions
Language required : Khmer/English or French
References required
Qualifications
Kind, calm, firm, sportive person
Excellent physical condition
Rigorous, professional sense
Honesty and integrity above reproach
The complete application file including a curriculum vitae with a recent photo, cover letter and salary expectation, copies of diplomas, work certificates if any, Identity Card photocopy - all certified documents to the originals – need to be sent to the Human Resources department, email: institutpasteur@topjobcambodia.com, Institut Pasteur du Cambodge, #5 Monivong Blvd, Phnom Penh.
Closing date: January 15, 2018.
Application Deadline
Monday 15 January 2018
---
---
institutpasteur@topjobcambodia.com
Any enquiries? Call us : 023 22 44 22