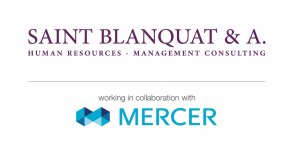 Saint Blanquat & A. is a professional Human Resources & Management Consultancy based in Cambodia. We are recognised in Cambodia for our capacity to hunt the highest profiles for CEO, Managing Director and other senior and middle management positions. We study profiles, identify skills and reflect individual and collective processes to maximise the efficiency of organisations. We work at international standards and our approach is completely confidential.
Company Industry
Human Resources

No. of Employees
10-50
Address
#7B, Street 81
Phnom Penh
Hiring
Employee
Type of Employment
Full time
Job Location
Phnom Penh

Salary Range
$1,200-$1,500
Job Reference No.
CSARMMORC1705
Job Category
Accounting, Banking, Finance & Insurance
Customer Support & Client Care
Business & Strategic Management

Company Industry
Banking, Financial Services

You like this job but not for you? Share it with your friends.
Operational Risk and Compliance Manager
Summary of Position
A financial sector and they are looking for an Operational Risk and Compliance who will be in charge of assisting and supporting the Country Manager to formulate Operational Risk Management (ORM) policies and compliance, strategies, methodologies, tools and systems that would enable the management of operational risk and compliance as a separate discipline, in the continuous monitoring and reporting to the Country Manager on ORM tools implementation status and progress of various areas of globally. He/she will be based in Phnom Penh.
Main Duties and Responsibilities
Assist in conducting initial and refreshment training sessions on Operational Risk Management (ORM) tools for Line Management in order to ensure adequate understanding and awareness of the ORM tools throughout with special emphasis on ORM Governance Structure
Liaise with company's Op Risk team and deploy industry best practices regarding ORM, and by applying the information derived and reviewing existing policies, strategies and procedures, ensuring continuous improvement of ORM approach, including recommending to management regarding improvement opportunities
Identify and review shortcomings or prepare recommendations to improve existing ORM techniques, methodologies and processes and implementation strategies, where applicable
Prepare proposals detailing the ways and means to improve ORM approach and assist in the presentation to Executive Management for approval and implementation within company
Assist in formulating, documenting and implementing an appropriate management system to ensure consistency and continuity of the ORM function within the Group
Ensure maintanance of up-to-date ORM reference documents such as ORM Events, Causes and Effects Categories, ORM Framework, Process Maps, Definitions of Risk and Control Ratings, bank-wide Key Risk Indicators, and any other supplementary tasks pertaining to Op Risk are up to date
Prepare regular risk management reporting which summarizes the key operational risk issues and management actions plans, Non-lending Losses & Incidents, status of audit recommendations, key risk initiatives undertaken and overall status of the ORM framework implementation
Monitor and improve Anti- Money Laundering, Know Your Client policies and fraud investigations
Provide administrative support to the business units for the implementation of Anti-Money Laundering and Know Your Client standards
Report any breach of Anti-Money Laundering or Know Your Client procedures to the Operational Risk Committee, EXCO and/or Board Audit Risk and Compliance Committee
Reporting to
Experience Required
3-5 years relevant practical experience in a similar role or an external audit team
Minimum Educational Level Required
Bachelor's Degree
Minimum Career Level Required
Experienced (Non-manager)
Languages Required
Advanced Level of English
Other Requirements
University Degree or other tertiary institution is preferably Accounting or Business
Demonstrate analytical skills
Proficienct in General/Desktop Microsoft Applications
Intermediate technical skills in Risk Management
Excellent problem solving skills and high attention to detail
Well-developed organisational skills
Application Deadline
Open
This employer is still looking for candidates. Send your application now.
---
---
saintblanquat@topjobcambodia.com
Any enquiries? Call us : 023 5445 006