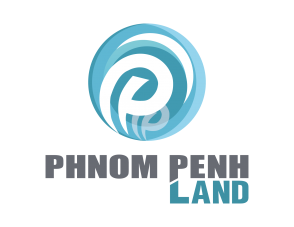 Phnom Penh Land Development was established in 2016 but its long history was stemmed from some real estate business since 2012. The Company has engaged with big projects of apartments and condominiums for most of the international clients. We are now the developer of the smart city ready for stock exchange market of billion-dollar listing in New York. Grown well from the small to the big sizes among other local and international project developer in Cambodia, we are handling construction projects, including steel handicrafts, shops, houses, apartment, condominiums, villas, schools and many others. Our employees are now more than hundreds. Our vision is to create a safe environment for Cambodians to work, live and play with a mission to establish deep and meaningful collaborations for the betterment of real estate in Cambodia.
Company Industry
Real Estate & Property Management

No. of Employees
50-200
Address
#14, St.548, Sangkat Boeung Kak I, Khan Toul Kork, Phnom Penh. Candidates can apply CV by email : vanny.vorn@phnompenhland.com.kh and contact number : 081 66 33 38
Hiring
Employee
Type of Employment
Full time
Job Location
Phnom Penh

Job Reference No.
PPL-0002
Job Category
Project & Program Management

Company Industry
Real Estate & Property Management

Project Manager (Construction)
Summary of Position
Phnom Penh Land Development Co., Ltd: currently, we are looking for a candidate in the position Project Manager (Construction).
Main Duties and Responsibilities
Prepare schedule for certain jobs, coordinate and monitor the assigned jobs closely
Checking consultants' drawings to minimize error in drawings before construction
Monitor compliance of contractor's works to drawing standards and specification, perform QA/QC by site inspections
Reporting project status regularly to upper management
Assist in controlling budget, schedule, plans and subordinates' performance
Cooperate and communicate with project manager, consultants, contractors and other project participants to provide assistance
Perform some simple quantity surveying works and produce some simple drawings
Inspect on site safety practices by contractor
Checking C&S drawings from consultants and highlight mistakes if any
Site inspection for C&S works, and assist in architecture inspection too
Liaise with contractor's C&S engineer/supervisor for site works if any issue arises and propose solution, or seek for project manager/consultant's advices
Coordinating between consultant and contractor on the shop drawings and materials submissions
Monitoring contractor's site safety performance when having site walk and report to contractor's safety officer if found anything not right
Doing some minor change in design upon request from management
Preparing simple bill of quantities and assisting purchasing department for calling quotation for M&E related materials
Monitoring concrete test results for each casting
Checking contractor's daily report, and reporting to upper management for progress once or twice a week with progress photos
Experience Required
Minimum 5 years
Minimum Educational Level Required
Bachelor's Degree
Minimum Career Level Required
Manager (Staff supervisor,...)
Languages Required
English and Chinese language required
Other Requirements
Bachelor degree in Civil Engineering
Civil Engineering
Minimum 5 years
English and Chinese language required
Ms. Office, AutoCAD, Ms. Project
Application Deadline
Thursday 31 October 2019
---
---
Send email
Any enquiries? Call us : 023 22 44 22