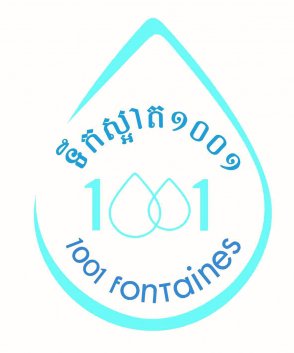 Company Industry
NGO & Social Entreprise

No. of Employees
50-200
Address
Nº. 31B-31C, Street 464, Sangkat Toul Tompoung II, Phnom Penh, Cambodia
Tel: +855 (0) 23 215 427, | Mobile: +855 (0) 15 777 964
Hiring
Employee
Type of Employment
Full time
Job Location
Phnom Penh

Salary Range
1100$/month - depending on experience
Salary Benefits
* 13th-month bonus
* Employee Benefit under the Law of the Royal Government of Cambodia is fully provided
Job Reference No.
SM-5366-1117
Job Category
Manufacturing, Production & Operation

Company Industry
NGO & Social Entreprise

You like this job but not for you? Share it with your friends.
Summary of Position
Teuk Saat 1001, Cambodian registered NGO acting as a non-profit social enterprise that supports community to access to safe drinking water. O-we is provided across the country through water kiosks (water-filtration plants) implemented in rural Cambodian villages, managed by local entrepreneurs, supported by Teuk Saat 1001 services (technical, quality, supply, sales & marketing etc).
TEUK SAAT 1001 is looking for Engineering and Innovation Manager. The Supply Chain Manager is responsible for the leadership of his department which includes procurement, materials, storage, production planning, inventory, and forecasting. In order to carry out these responsibilities, the Supply Chain Manager sources local suppliers, selects and evaluates the performance of suppliers, oversees the customs clearing process and coordinates the processing of assigned customer orders.
Main Duties and Responsibilities
Mission 1. Supply Chain (purchase, logistics, storage)
Implement the logistics chain (coordination between all the departments to deliver the items as per the schedule)
Lead the purchasing negociations directly with the suppliers
Establish procurement strategies and process for acquisition of materials
Tracking and reporting key functional metrics to reduce expenses and improve effectiveness
Assess, manage and mitigate risks (delays, out of stock…)
Monitor and forecast upcoming levels of demand for consumables (bottles, stickers…more than 40 consumables)
Ensure quality of products sampling prior supplier's selection
Anticipate the needs by communicating with the team on site
Checking supplier reference & go down to check supplier operation
Conduct regular checking and benchmark between all suppliers (local and international)
Define tender process and set tenders for the key consumables
Follow up the productions and delivery status with suppliers
Cross checking supplies to match with Purchase Order
Keep abreast of market prices & fluctuation
Establish and analyse Monthly Purchasing report
Facilitate communication between suppliers, technical and finance teams
Mission 2. Management
Manage a team of 2 to 3 persons
Implement and manage the tender process (from documentation to application, selection, and coordination with other departments involved)
Communicate effectively with supervisors and co-workers
Actively participate to a Line Management meetings among the other managers of the organization
Mission 3. Others (Business development)
Establish a new, profitable offer of consumables products to our stations
Assess the viability of in-house manufacturing of 20L water bottles and budget it
Assess the possibility to develop a warehouse facility
Team Size
2-3 persons to supervise
Reporting to
Other Requirements
Knowledge
Minimum 5 to 7 years of mid level to senior level experience with a Master degree in Logistics, Supply Chain Management or Purchasing
Experience in sourcing suppliers and negotiating contracts
Ability to use common stock management database
Good in English both writing and speaking. Khmer is a plus
Microsoft Office
Skills
Excellent technical knowledge (business awareness, product specifications)
Understanding of product costing aspects
Purchasing expertise
Stock management expertise
Sound good analysis and negotiation skills
Demonstrated ability in track record, data management including data collection and analysis, and multi-report writings is an asset
Strong interpersonal and excellent communication skills dealing with both external and internal stakeholders
Attention to detail and high accuracy
Good organisational skills
Good facilitation and liaison skills
Good to evaluate and train staff members to enhance the team skills
Attitude
Commited, mobile and hard-working
Be proactive and flexible person
Punctual and strict on deadline
Be respectful and transparent in dealing with others
Open minded and willing to learn
Application Deadline
Sunday 31 December 2017
---
---
teuksaat1001@topjobcambodia.com
Any enquiries? Call us : 023 22 44 22