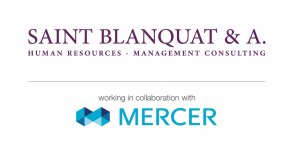 Saint Blanquat & A. is a professional Human Resources & Management Consultancy based in Cambodia. We are recognised in Cambodia for our capacity to hunt the highest profiles for CEO, Managing Director and other senior and middle management positions. We study profiles, identify skills and reflect individual and collective processes to maximise the efficiency of organisations. We work at international standards and our approach is completely confidential.
Company Industry
Human Resources

No. of Employees
10-50
Address
#7B, Street 81
Phnom Penh
Hiring
Employee
Type of Employment
Full time
Job Location
Phnom Penh

Salary Range
Up to $2500
Job Reference No.
KKSVCSM0620
Job Category
Engineering

Company Industry
Construction

Summary of Position
Our client is an international construction company in Cambodia. They are looking for a Surveyor Manager who will prepare and maintain sketches, maps, reports, and legal descriptions of surveys in order to describe, certify, and assume liability for work performed. He/she will be based in Phnom Penh.
Main Duties and Responsibilities
Verify the accuracy of survey data, including measurements and calculations conducted at survey sites
Direct or conduct surveys in order to establish legal boundaries for properties, based on legal deeds and titles
Record the results of surveys, including the shape, contour, location, elevation, and dimensions of land or land features
Calculate heights, depths, relative positions, property lines, and other characteristics of terrain
Prepare or supervise preparation of all data, charts, plots, maps, records, and documents related to surveys
Write descriptions of property boundary surveys for use in deeds, leases, or other legal documents
Plan and conduct ground surveys designed to establish baselines, elevations, and other geodetic measurements;
Search legal records, survey records, and land titles in order to obtain information about property boundaries in areas to be surveyed
Coordinate findings with the work of engineering and architectural personnel, clients, and others concerned with projects
Adjust surveying instruments in order to maintain their accuracy
Establish fixed points for use in making maps, using geodetic and engineering instruments
Determine longitudes and latitudes of important features and boundaries in survey areas, using theodolites, transits, levels, and satellite-based global positioning systems (GPS)
Train assistants and helpers and direct their work in such activities as performing surveys or drafting maps
Analyze survey objectives and specifications in order to prepare survey proposals or to direct others in survey proposal preparation
Compute geodetic measurements and interpret survey data in order to determine positions, shapes, and elevations of geomorphic and topographic features
Develop criteria for survey methods and procedures
Develop criteria for the design and modification of survey instruments
Conduct research in surveying and mapping methods, using knowledge of techniques of photogrammetric map compilation and electronic data processing
Locate and mark sites selected for geophysical prospecting activities, such as efforts to locate petroleum or other mineral products
Survey bodies of water in order to determine navigable channels and to secure data for construction of breakwaters, piers, and other marine structures
Direct aerial surveys of specified geographical areas
Determine specifications for photographic equipment to be used for aerial photography, as well as altitudes from which to photograph terrain
Other Requirements
Bachelor's degree or Master's degree preferred
3-5 years of management experience with small to midsize teams preferred
Experience working with a diverse set of cross-functional stakeholders; strong customer service orientation with an ability to prioritize (and re-prioritize) effectively
Highly skilled in project management and operational efficiency, comfort with multi-tasking and multiple deadlines is required
Experience with Qualtrics, Salesforce, Jira is preferred
Skilled in data organization, analysis, strategic thinking, visualization and presentation required. Experience in Survey Analytics and statistics is preferred
Comfortable using Tableau, R/Python, SQL to interact with and visualize complex data sources
Excellent verbal and written communication skills (including presentation skills; MS Office and Google Suite) required
Application Deadline
Open
This employer is still looking for candidates. Send your application now.
---
---
Send email
Any enquiries? Call us : 023 22 44 22