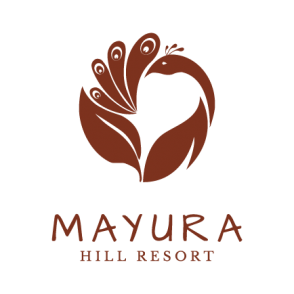 Hiring
Employee
Type of Employment
Full time
Job Location
Mondulkiri

Salary Range
$200 - $250
Salary Benefits
- Housing on resort property
- 3 meals per day
- 1 day off per week
Job Category
Engineering

Company Industry
Hospitality

Swimming Pool Mechanic/Gardener
Summary of Position
Mayura Hill Resort is looking for qualified candidates for the position of "Swimming Pool Mechanic/Gardener". He/She will be based in Mondulkiri.
Main Duties and Responsibilities
Diagnoses, repairs and maintains public swimming pools, water systems, filter systems, pumps, and playground equipment.

Maintain the proper chemical balance for the pool.

Maintains the pH and Chlorine values for good water quality.

Maintain the pool and all water features using proper chemicals and cleaners.

Maintain the pool pumps and filters.

Maintain the pool area including cleaning of the deck and other maintenance tasks around the swimming pool.

Respond to swimming pool related work orders in a timely, friendly and efficient manner to assess and repair non-functioning machinery or equipment.

Repairs and maintains electrical and mechanical equipment.

Transports and stores hazardous chemicals.

Carrying out scheduled water cleaning, using chemicals like chlorine.

Regularly testing swimming pool water quality and pH balance.

Tests the chemical levels in public swimming pools and other water systems and adjusts as needed.

Picks up trash and cleans public swimming pools.

Operates and inspects tools and equipment and makes minor adjustments and repairs.

Cleaning and servicing swimming pool filtration units.

Fixing lights above and below water level.

Use swimming pool vacuum cleaners to clean the pool floor.

Checking and reporting corrosion, cracks and leaks in the pool walls or floors.

Use a telescopic pole with net to clean and remove any leafs or derbies.

Logging and reporting equipment faults or water quality problems to managers.
Reporting to
Languages Required
Khmer
English would be a plus
Other Requirements
Must be efficient, organised, personable, poised and well groomed. Must have experience in pool, spa and fountain maintenance including chemical use, chemical level testing, pump, equipment maintenance, pool plumbing and all other related items.
1 to 2 Years work experience on similar role or ability to perform scope of work on hospitality environment.
Application Deadline
Saturday 31 October 2020
---
---
Send email
Any enquiries? Call us : 023 22 44 22