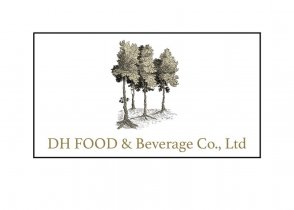 DH Food & Beverages a company under Thelys Asia Group. Our businesses are pubs, cafe houses, privilege lounge, and fast food. We currently have only 1 pub, Moon Knight, and expanding 2 more cafe houses this year. Thus we are looking for a strong commitment team to join us, to learn and share new exciting experiences and to grow together. We are a local company owned 100% by Cambodian, and we look forward to applying international standards in our operation both internal and external. Our principle is to comply with labor laws of Cambodia, and other standards to ensure the well being of our employees.
Company Industry
Food & Beverages

No. of Employees
10-50
Address
House #88, Street 146, Sangkat Psar Depo 2, Khan Toulkok
Hiring
Employee
Type of Employment
Full time
Job Location
Phnom Penh

Salary Range
$125-$250
Salary Benefits
- 13 Month salary
- Health insurance benefits
- Applicable for 1 year plus serving employee only
- Under Year 1 contract, all employees will be held 10% of their salary as saving
Job Reference No.
#202012
Job Category
Food Service & Hospitality

Company Industry
Food & Beverages

Summary of Position
DH Food & Beverages: Currently, we are looking for Waiter/Waitress to ensure that all guests are served to the hotels standard in the Restaurant / Bar / Lounge areas. Display highest standards of hospitality and welcome are demonstrated at all times within all food and beverage areas. Takes orders for, serves (where applicable, prepares) food and beverages to guests as per the hotels standards in a friendly, timely and efficient manner.
Main Duties and Responsibilities
Greets guests and presents them with the menu
Informs guests about the special items for the day and menu changes if any
Suggest food and beverages to the guest and also try to upsell
Take food and beverage orders from the guest on the order taking pads or on the handheld Point of sale ( POS ) system
Obtaining revenues, issuing receipts, accepting payments, returning the change
Performing basic cleaning tasks as needed or directed by supervisor
Filling in for absent staff as needed
Punch the order on the POS machine and make sure to enter the special requirements made by the guest while ordering the food. Eg: No Garlic, less spicy etc, Without egg etc
Communicate to the guest and provide assistance with their queries
Co - ordinate with the baseperson, kitchen staff, bar staff to ensure smooth operation and guest satisfaction
Server food and beverage to the guest as per the course of order
Observes guests and ensure their satisfaction with the food and service
Promptly respond to guest with any additional request
Maintaining proper dining experience, delivering items, fulfilling customer needs, offering desserts and drinks, removing courses, replenishing utensils, refilling glasses
Prepare mixed drinks for service to your customers table.
Properly open and pour wine at the tableside
Adhere to grooming and appearance standards consistently.
Understands and can communicate products and services available at the resort
Must have some familiarity with basic cooking skills
Assist basepersons with stocking and maintain the restaurant par stock levels and side station
Help other areas of the restaurant such as answering telephones and completing financial transactions
Print closing report and drop the cash with the front office / accounts department
Tally the Credit Card settlements for the day with the batch closing report from EDC machine
Close the shift on the POS terminal
Team Size
10-50
Reporting to
មេការហាង (Assistant Manager)
Experience Required
Previous work in restaurant/pub/lounge
Minimum Educational Level Required
High School or equivalent
Minimum Career Level Required
Experienced (Non-manager)
Languages Required
Understanding minimum English to communicate in-restaurant languages
Other Requirements
Previous serving experience required
Excellent oral communication skills required
Positive interpersonal skills required
Can handle local language and English
Application Deadline
Tuesday 31 March 2020
---
---
Send email
Any enquiries? Call us : 023 22 44 22