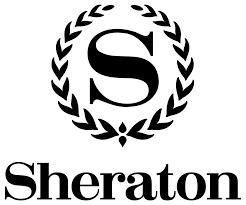 Sheraton Hotels Group & Resorts Worldwide, Inc. is one of the leading hotel and leisure companies in the world with 1,112 properties in nearly 100 countries and 154,000 employees..
Company Industry
Hospitality

No. of Employees
10-50
Address
26 Old August Site, Sothearos Boulevard, Phnom Penh 12301, Cambodia
Hiring
Employee / Freelance
Type of Employment
Full time
Job Location
Phnom Penh

Salary Range
$2000-$4000
Salary Benefits
Lucrative fringe benefits
Job Reference No.
SH545321
Job Category
Human Resources

Company Industry
Hospitality

អ្នកគ្រប់គ្រងធនធានមនុស្ស/Human Resources Manager (HR Manager)
Summary of Position
We are seeking for a Human Resources Manager to fill this opportunity of Sheraton Hotel's Corporate Head office annex. Reporting to the Director of Human Resources, the Human Resource Manager's primary focus will be to guide and manage the various human resource functions, which include recruitment, staffing, training and development, performance monitoring, and employee counseling. Must present a courteous, efficient and professional demeanor, even under stressful situations. The Manager, Human Resources, is an essential member of the human resources team that will provide support, guidance and assistance to operational strategies enhancing OCRs business performance and colleague experience. In this role, The Manager, Human Resources will need to quickly adapt to their surroundings through active listening and knowledge of human resources best practices. The Manager, Human Resources will assist in helping drive human resource goals, performance metrics and activities to align both business and financial objectives with best practices. Come thrive with our team and be a part of a hotel that celebrates success and empowers associates to be in control and feel special. A competitive benefits package awaits you. We provide extensive training and refreshing hotel perks, such as discounted room rates. Enjoy free parking and a delicious meal daily provided by our culinary team. At Sheratons, we seek out differences and strive for variety in every aspect of our business; so much so that Diversity & Inclusion are key components of our overall business strategy. As a global company that represents eleven distinct lifestyle brands, our goal is to bring an authentic global experience to each guest by utilizing insights and perspectives from our diverse associate, supplier and owner bases. Our success is derived from the differences that make us all unique. Whether it is our life experience, our career journey or our education, it is our value for diversity and how we leverage it that keeps us at the forefront of the hospitality industry. Thus, our continuous drive to recruit multinational employees to sustain our elite global brand. Interested applicants should forward their new CV and cover letter through Sheraton's career email or apply button displayed above.
Main Duties and Responsibilities
Essential duties + Responsibilities:
Conducts recruitment effort for all exempt and nonexempt personnel, students and temporary employees
Conducts new-employee orientations
Monitors career-pathing program and writes, places advertisements
Consult with managers and supervisors on absenteeism, turnover and workforce data and take actions where necessary
Serve as a link between management and employees by handling questions and helping resolve work-related problems
Administers various human resource plans and procedures for all corporate personnel; assists in the development and implementation of personnel policies and procedures
Participates in developing department goals, objectives and systems
Perform difficult staffing duties, including dealing with understaffing, refereeing disputes, terminating employees, and administering disciplinary procedures
Identify staff vacancies and recruit, interview, and select applicants
Handles employee relations counseling, outplacement counseling and exit interviewing
Participates in administrative staff meetings and attends other meetings and seminars
Maintain human resource information system records and compile reports from the database. As well as updating job requirements and job descriptions for all positions
Ensure legal compliance by monitoring and implementing federal and state requirements applicable to human resource, safety and payroll matters
Team Size
10
Reporting to
Experience Required
3
Minimum Educational Level Required
Bachelor's Degree
Minimum Career Level Required
Experienced (Non-manager)
Languages Required
English, Khmer
Other Requirements
Major skills + Requirements
Bachelor's Degree in Business Administration with a Human Resources focus; or an equivalent combination of education and experience
Related Professional qualification in Human Resources/Management
Applicants with +7yrs work experience on this field without formal qualification can be considered
3 – 5 years of relevant Human Resource experience
Excellent communication skill with strong written and verbal, are preferred
Proven experience in applying well-developed problem solving skills (quantitative, conceptual, analytical)
Proven experience with implementing human resource programs through talent acquisition, recruiting, benefits, and law compliance
Proficiency in Microsoft Office (Word, Excel, PowerPoint, Outlook)
Strong team player with positive, optimistic solutions-oriented approach.
Ability to work across organizational boundaries and influence without authority
Excellent interpersonal and communications skills
High attention to detail, accuracy, time management, and organization
A Graduate level salary and compensation offer
Application Deadline
Friday 31 August 2018
---
---
Send email
Any enquiries? Call us : 023 22 44 22