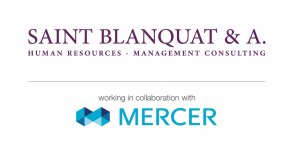 Saint Blanquat & A. is a professional Human Resources & Management Consultancy based in Cambodia. We are recognised in Cambodia for our capacity to hunt the highest profiles for CEO, Managing Director and other senior and middle management positions. We study profiles, identify skills and reflect individual and collective processes to maximise the efficiency of organisations. We work at international standards and our approach is completely confidential.
Company Industry
Human Resources

No. of Employees
10-50
Address
#7B, Street 81
Phnom Penh
Hiring
Employee
Type of Employment
Full time
Job Location
Phnom Penh

Salary Range
$1800-$2000
Job Reference No.
CCOMRMA0319
Job Category
Human Resources
Business & Strategic Management

Company Industry
Automotive

Summary of Position
Our client is diverse and has an established business focused in Automotive & Heavy Equipment Sales & Service. They are seeking for an Operations Manager (Automotive Division) who will be responsible for ensuring the efficient and profitable running of the established company trade-in businesses, organize the trade-in activities, controlling resources and assets at a level commensurate with profit targets and achieving high levels of customer satisfaction. He/she will be based in Phnom Penh.
Main Duties and Responsibilities
Functional Responsibilities
Sales & Marketing

Ensure that the trade-in Department achieves target objectives by on-going (period-by-period) examination of accounts (P&L), daily & weekly operating controls, system information, industry reports and public domain information
Ensure that corrective actions are taken where adverse variations to target achievement occur or inadequate performance is suspected. Instigate actions and strategies to bring about necessary improvements
A sound understanding of all Key Performance Indicators (KPI's) relating to the business to ensure industry baselines are achieved and exceeded
Understanding of the impact to the business based on KPI results and the corrective course of action to be implemented
Ensure premises, tools, equipment and other business assets are controlled and used effectively to complete customer repairs within time expectations
Ensure all materials purchased are controlled and sold at a profit
Look to maintain a high turnover on all stocks particularly with regard to those items that might become obsolete or superseded
Manage trade in department with buying used card and selling with the profit
Monitor after sales to make sure PDI on time
Manager oils change for the customers

Customer Relations

Improve on the quality of the businesses commitment to customer satisfaction, loyalty and retention by reviewing and improving the facilities available, improving technical skills and maintaining high standards of quality workmanship as well as adopting best practices in customer handling and communication
Ensure that all staffs are committed to the principles and ethics of the business and that these principles form the cornerstone of customer relations management
Any other duties as and when required by the Division Manager that are reasonably within the capabilities of the person and are aimed at achieving the company's objectives and goals
Technical Responsibilities
Maintain scrutiny of legislation, developments and events affecting the motor industry, which will affect future business opportunities or trading practices
Ensure technical knowledge of the team is kept up-to-date
Ensure new car-in are properly checked and controlled
Ensure Pre Deliver Inspection(PDI) are run properly
Financial Responsibilities
Control of costs
Maintain an effective control of expenses in line with agreed objectives by regular examination and review of management accounts and comparisons with budgets
Examine (weekly) sales ledger information to ensure that all outstanding debts have been collected within due times set and that customer queries and concerns are responded to and resolved within agreed period of being raised
Ensure parts stock holding is controlled and obsolescence is avoided
Ensure department profits meet or exceed industry baseline
Set the trade-in budget for each year and calculate the future growth and expansion/ capacity requirements
Expenditure
To purchase other products and services necessary to the effective functioning of the department within agreed spending limits
HR Responsibilities
Manage and develop the sales staffs and technicians​
Establish and maintain a training needs analysis (T.N.A.) to provide satisfactory levels of knowledge, skill, job satisfaction and cost-effective development of key sales personnel

Recruitment and dismissal of all trade-in staffs in accordance with current Employment Legislation and subject to General Manager and Human Resources' approval
Reporting to
Report to General Manager
Minimum Educational Level Required
Bachelor's Degree
Minimum Career Level Required
Manager (Staff supervisor,...)
Other Requirements
At least 5 years of experience working in managerial level
Demonstrable track record of developing and training staff
Skillful and sensitive communication skills – for dealing with VIP customers and managing a team across cultures. Self-aware, patient and calm approach
Experience of organizing clerical work, administration, control systems and financial resources of a trading operation
Relevant and up-to-date knowledge of vehicle design and manufacture, consumer and vehicle legislation, industry and trade practices
High standards of numeracy, literacy, and strong communication skills
Technical knowledge and experience of the retail motor industry at a senior level
strong command of English (Writing, Reading and Speaking)
Application Deadline
Open
This employer is still looking for candidates. Send your application now.
---
---
Send email
Any enquiries? Call us : 023 22 44 22