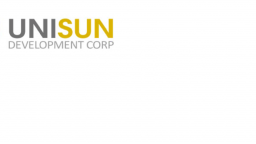 Unisun Development Corp is a SME which is embarking upon an exciting journey of becoming a prominent land development and construction company. The firm now seeks to secure several key leadership and functional support position. Our company values continuous improvements, commitment, corporate compliance and high level of teamwork. We require members who are focused, accountable, honest, and highly effective in order to lead our team to reach our goal of restructuring our internal system.
Company Industry
Construction

No. of Employees
50-200
Address
No. 228, Preah Norodom Blvd, Sangkat Tonle Bassac, Khan Chamkamorn, Phnom Penh, Cambodia
Hiring
Employee
Type of Employment
Full time
Job Location
Phnom Penh

Job Reference No.
SPC-5619-0118
Job Category
Engineering

Company Industry
Construction

You like this job but not for you? Share it with your friends.
Senior Project Control Engineer (PM)
Summary of Position
Unisun Development Corp is a SME which is embarking upon an exciting journey of becoming a prominent land development and construction company. The Senior Project Control Engineer play the lead role in planning, executing, monitoring, controlling and closing projects. They are accountable for the entire project scope, project team, resources, and the success or failure of the project.
Main Duties and Responsibilities
Activity and resource planning
Define the project's scope and determine available resources
Realistically set time estimates and evaluate the team or teams' capabilities
Develop the project objectives and the Project Execution Plan, and set performance measures
Execute and monitor plan progress
Optimize utilization of resources- labor, materials and equipment, and ensuring their procurement at most cost-effective terms
Continuously make adjustments to the plans and strategically elaborate recovery plans to meet deadlines if needed
Project team organization and motivation
Create the teams, develop the objectives/goals of each and assign individual responsibilities, with key employees identified as being responsible for specific items within the schedule
Implement various operations through proper coordination
Develop effective communications and mechanisms to stimulate the teams to reach their full potential and to resolve conflicts among teams
Manage and influence key stakeholders' expectations and requirements
Time management control
Define and sequence activities
Estimate realistically activities duration
Develop and maintain/revise schedule that take into account dependencies and resources
Communicate deadlines consistently to the teams
Cost estimating and developing the budget
Perform a key role in setting the project budget
Maintain strict adherence to keep the project within its set budget, frequently review the budget and plan ahead to avoid budget overruns.
Project risk management and procurement management
Develop appropriate risk management plan to prevent both cost and schedule over run
Plan, organize in conjunction with the Supply Chain department, the procurement process throughout the project
Progress monitoring
Ensure that construction activities move according to predetermined schedule
Communicate effectively with the teams responsible for completing various phases of the project
Coordinate the efforts of all parties involved in the project, which include the architects, consultants, contractors, sub-contractors and laborers
Monitor the progress of the construction activities on a regular basis and hold regular status meetings with all the sub-teams
Periodic inspection of construction sites
Monitor and analyse both expenditures and team performance, and efficiently take corrective measures.
Quality management
Plan Quality, identify the quality requirements for both the project and the product.
Produce documents meeting those quality requirements (Quality Management Plan, quality metrics, quality checklists and Process Improvement Plan)
Perform Quality Assurance, ensure project deliverables quality and project processes efficiency (Process checklists and project audits)
Perform Quality Control, ensure that production meet the quality requirements (Inspections and testing). Make corrective actions if needed.
Management reports and documentation
Present comprehensive reports documenting that all project requirements were fulfilled, as well as the projects' history, including the completion phases, the teams involved, and lessons learnt
Ensure project documents are complete
Minimum Educational Level Required
Bachelor's Degree
Minimum Career Level Required
Manager (Staff supervisor,...)
Other Requirements
Degree (architectural or engineering) or equivalent combination of technical training and/or related experience
Minimum 5-8 years (including supervisory skills) project experience– Project Engineer, Project Manager or equivalent
Computer skills must include one of the followings: Autodesk Revit, Autodesk Navisworks, Civil 3D
MS Office, and MS Project
Experience in construction scheduling/estimating and related functions
Excellent communication and interpersonal skills (tact, diplomacy, influence, etc.)
The ability to manage, plan, prioritize and implement detailed instructions for employees as well as the ability to motivate his/her staff
Application Deadline
Wednesday 28 February 2018
---
---
unisun@topjobcambodia.com
Any enquiries? Call us : 023 22 44 22